X Factor 2012: Show Producer Richard Holloway Slams Louis Walsh Fix Claims [VIDEO]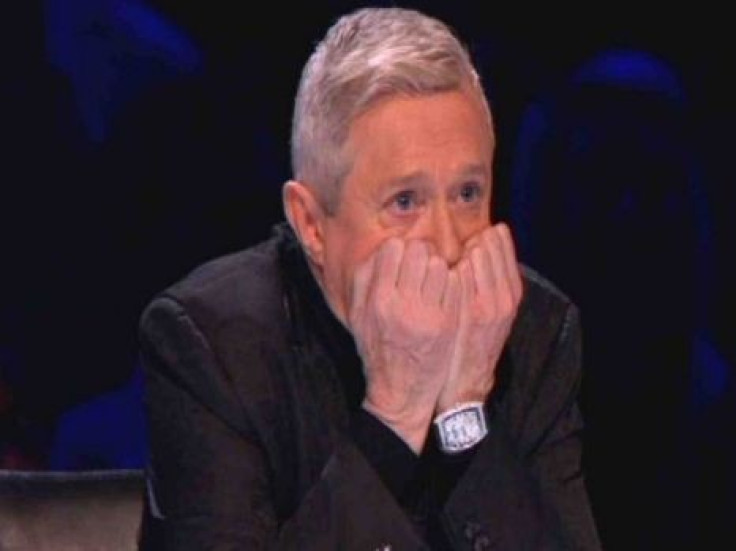 The X Factor producer accused of telling judge Louis Walsh to send the votes in the TV talent show to deadlock has denied accusations that he fixed the show.
Richard Holloway, who was spotted on camera speaking to Walsh during the sing-off between Rylan Clark and Carolynne Poole, insisted that he was simply informing the judge that he would be the last one to vote.
"I did nothing wrong," Holloway told The Sun. "We never tell the judges what to do."
The 63-year-old explained that the producers regularly chatted to judges during live shows.
"They don't wear earpieces like Dermot [O'Leary] so we have to speak to them throughout the programme, on anything from timings to running order changes," he said.
"We don't tell the judges how to vote and, as you saw on the show, Louis hadn't - and couldn't - make up his mind so he decided that sending it to the public vote was the fairest thing to do."
His declaration follows claims by a former X Factor worker that judges are always advised on which contestant to send home.
"The judges are told who they should keep for the sake of ratings," staff worker told the Daily Star.
Walsh sparked speculation that he deliberately sent the vote to deadlock to ensure that Clark stayed on the show after he appeared to agonise over who to vote for.
At one point the Irish judge told host Dermot O'Leary that he wanted to save Poole before declaring: "I'm going to take it to deadlock".
After it was revealed that Poole had received the lowest number of public votes, her mentor Gary Barlow stormed off the set in anger.
A furious Barlow later told his act: "It's a joke. Two years running you have lost out to joke acts, Carolynne. It's ridiculous."
Watch Carolynnes's dramatic exit here:
© Copyright IBTimes 2023. All rights reserved.