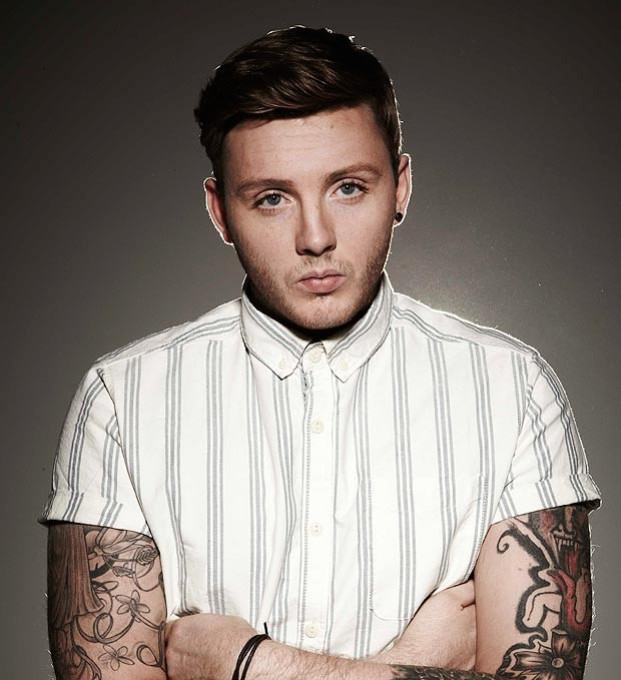 He has become and overnight celebrity after winning this year's X Factor, but James Arthur has admitted that he will not be able to smile about his newfound fame until he fixes his teeth.
The 23-year-old Yorkshire born singer revealed that he plans to make a visit to Simon Cowell's dentist to kick start his career.
He told the Daily Mirror: "I am going to get my teeth sorted out and whitened.
"Not for vain reasons - I have always wanted to get them done.
Arthur went on to insist that he felt that fixing his teeth was vital if he wanted to be successful in the music industry.
He continued: "I'm a singer. I don't want to open my mouth and have these crooked teeth going on. It's just a thing, everyone has their hang-ups. I've always thought I'm pretty ugly.
"If I get one comment saying I need my teeth sorted out, I can't forget it. I might not look like the happiest guy but I just don't smile because I've got s**t teeth!
"But I'm not going Joey Essex or Cowell, I just want them straightened and maybe whitened a bit."
Arthur made history over the weekend, when he became the first contestant ever to win the show after previously being in the bottom two. He beat former Asda worker Jahmene Douglas, 21, who finished as runner up.
Recalling his time at his £200-a-month bedsit, when he often went hungry, Arthur said that his time at the show had fattened him up.
"I've got proper fat since being on the show because I've actually been eating.
"I lived off a burger a day, that's all I could afford. I was happy with that but I've over-indulged since being here. The canteen food is free so I was like, 'Yeah, bring it on'.
He insists that the best part of winning the ITV talent show is being able to reunite his feuding parents who are now speaking to each other again after a 22-year rift.
Arthur has secured a recording contract and will now release his winner's single, a cover of Impossible by singer Shontelle, in a bid to top the charts with a Christmas No1.