X Factor's Lucy Spraggan: My Mum Always Wanted Me to Be Gay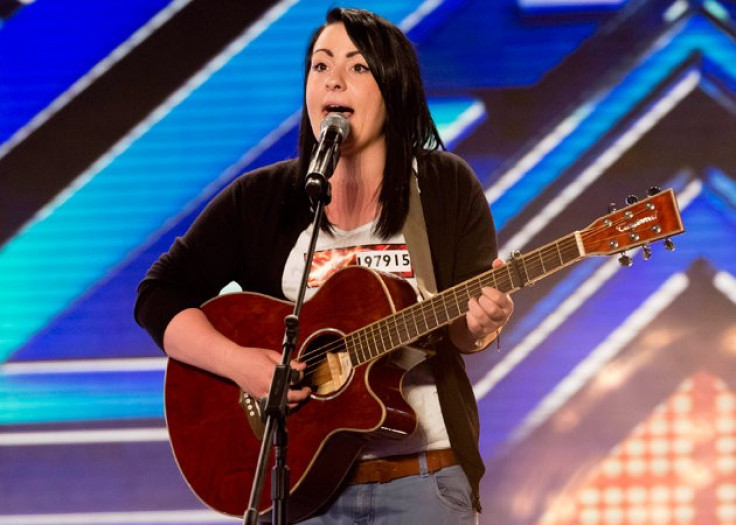 X Factor hopeful Lucy Spraggan has revealed that her mother was pleased when she came out as gay at the tender age of 14.
The 21-year-old singer, who wowed the judges at the London auditions with her song Beer Fear, claimed her mum Anstey did not disapprove because she had always wanted one of her kids to come out as gay.
Opening up about her sexuality in an interview she told the Sun: "I'm pretty sure she had always been wishing for a gay child.
"She's taken her kids to Gay Pride festivals since we were babies and has lots of gay friends.
"To be honest, she wanted to have one of us gay. I know that. She thinks she's part of the cool club now."
Spraggan explained that her open-minded family gave her the courage she needed to come out.
Recalling the moment she told her mum, she said: "No way did I think my mum would throw me out after I came out. No one in my family judges anyone like that.
"When I came out, it was just like someone had said, 'I'm nipping to the shops.' I walked into Mum's room, she was with my stepdad and I just told her I had a girlfriend - that was it."
The singer went on to claim that while she has the full support of her family, the rest of society are not so accepting.
"In Britain there's still a huge stigma. People have asked me if I thought of keeping it a secret while on The X Factor. But it didn't even come into my mind."
The singer also confessed to having a crush on her mentor Tulisa Contostavlos.
"I love her - and of course I fancy her, all men and women fancy her."
© Copyright IBTimes 2023. All rights reserved.