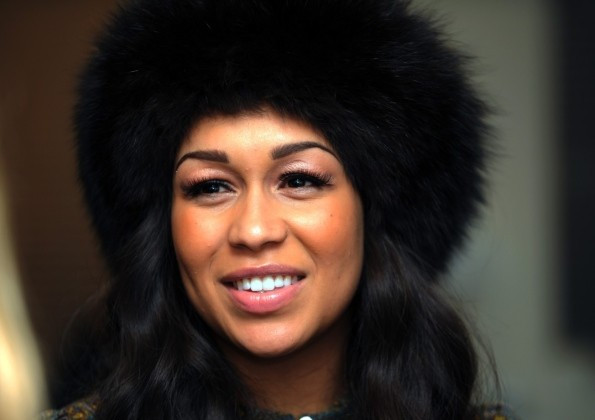 Rebecca Ferguson is being sued by her former management company for an alleged breach of contract.
The 26-year-old singer, who shot to fame on the X Factor, parted ways with Modest Management Ltd in June.
According to the company, she ended her five-year management contract deal, which she signed in in 2010, prematurely and unlawfully.
Modest Management has now filed a High Court lawsuit seeking 20 per cent of Ferguson's earnings during the remaining term of the contract, as well as damages after she split.
They have released an email, allegedly sent by the singer, in which she expresses her wish to terminatate her contract and refers to her health problems..
The email reads: "I am really unhappy with how I have been treated by you over the last couple of months and how miserable I have become,"
"The deterioration of my health has not been relevant to you until this week when it reached another low point.
"I have lost all faith and trust in you as managers so I have no option but to terminate our working relationship with immediate effect."
The dispute first made headlines when the mother-of-two labelled her former management as "vile" and aired her anger towards the company in a Twitter rant earlier this year..
She claimed that the company, which also represents Leona Lewis, Olly Murs, Little Mix and One Direction, had watched her collapse and then forced her to conduct an interview.
"I need to see my children you need to give me time off vile!!!!" she tweeted.
She later added: "Be nice to have a nice new responsible caring management team!! Who care for me and my childrens well being #seeyouincourt!!!"
After news of the lawsuit broke, the singer issued a statement to fans.
"All I want to say is I am happy, I am well and I am focused on work," she wrote.
"I've lost many friends and many people around me. Fame comes with good and bad."
"My voice is a gift... and it's my choice what I do with it. I came into this industry, and I'll leave this industry, with a few things: My dignity, my honesty and my love for music."
Ferguson is no longer listed as a client on the company's website.