The 2014 Summer Youth Olympic Games in Nanjing kicked off with a spectacular opening ceremony.
Symbolising "building the dream" – one of the key themes of Nanjing 2014 – a gravity- defying human tower reached into the sky, before the acrobats, all suspended on wires, broke into a beautifully choreographed mid-air ballet.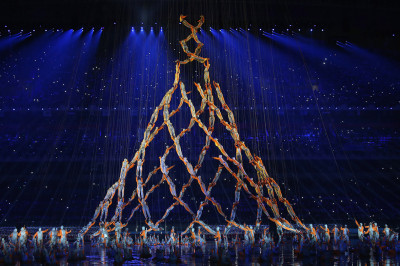 The ceremony include a segment on the history of China. Explorer Zheng He's expeditionary voyages to the west and the development of the Silk Road were represented by a fleet of red boats.
A huge astronomical telescope at one end of the stadium – a symbol of reaching for the stars – transformed into the five interlaced Olympic rings.
A sea of white dancers formed concentric circles that then morphed into the colours of the Olympic rings.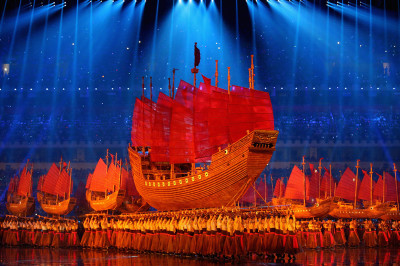 After the Olympic cauldron was lit by diver Chen Ruolin who won gold at London 2012, the sky above the stadium exploded in a blaze of pyrotechnics.