Team GB's Zoe Smith marked her Olympic debut by breaking the eight year clean and jerk British record to finish 12th in the women's 58kg weightlifting final.
The 18 year old, one of eight lifters in group B, missed out on a British record in the snatch, instead setting a personal best of 92kg.
However, after the clean and jerk the Greenwich-born poster girl equalled her lifetime best of 116kg, she beat Michaela Breeze's British record, lifting 121kg in the third round, which saw her finish 12th overall after group A completed their clean and jerk lifts.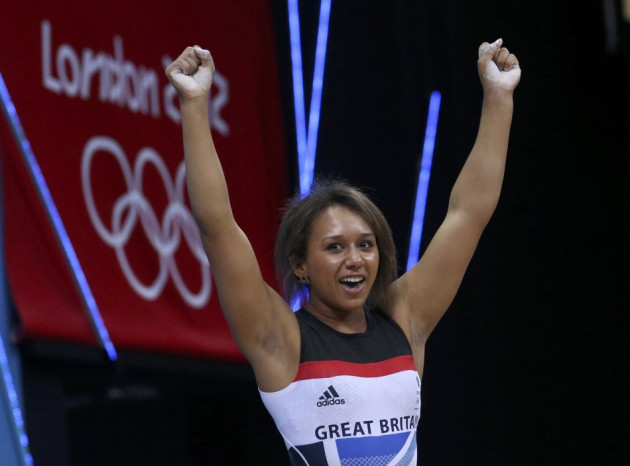 "I gave it my all today," Smith said. "I guess my head was somewhere else and I was acclimatising to the fact there were 6,000 people cheering my name," she said.
"I managed to pick it up in the clean and jerk phase and I got a senior British record so I guess I've shown I can come back from a disappointment.
"The scale, 6,000 people compared to having maybe competed in front of 600 people before, and knowing that I was competing at the Olympics, I think the nerves got to me more than I thought they would.
"I know I should have prepared myself for that but there's only so much I can do. It was my first Olympics, I had no idea what to expect."
After recieiving messages on Twitter accusing her of lacking femininity and questioning her sexuality, Smith used the performance as a way of biting back at her critics.
"I gave them the verbal ass-kicking they deserved [on Twitter] and I gave it to them on the platform as well," Smith added after grabbing the British record.
"It's two fingers up to them, basically - 'what are you doing with your life? I've just competed at the Olympics!' Have some of that, trolls!"
Smith, not expected to medal in London, saw every competitor from group A surpass her in their clean and jerk, as China's Xueying Li claimed her country's second weightlifting gold; setting an Olympic record as she prevailed ahead of Thailand's Pimsiri Sirikaew and Ukraine's Yuliya Kalina.