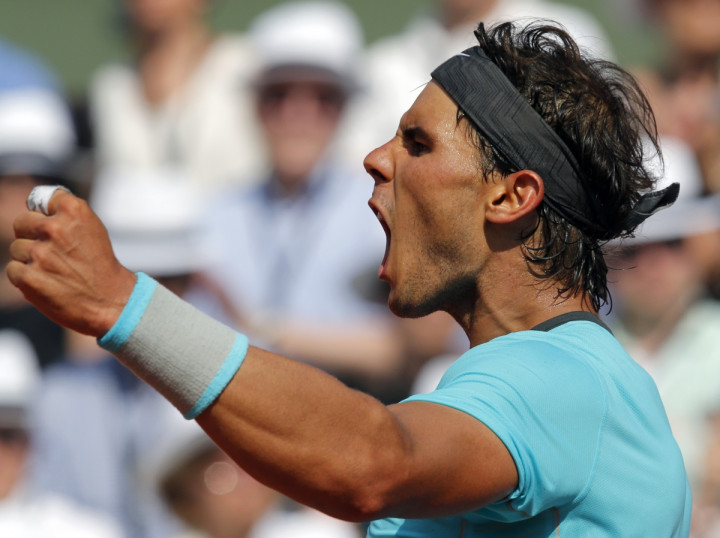 Rafael Nadal has become the first man to win nine titles in any Grand Slam event, making history after he defeated Novak Djokovic 3-6 7-5 6-2 6-4 in the French Open final.
Nadal began the match unbeaten in 34 matches at Roland Garros, having been defeated just 15 times on clay over his entire career.
And in what is shaping up to be one of the great modern rivalries, Djokovic had beaten Nadal in their four previous meetings leading up to the French Open final giving the Spaniard food for thought as he prepared for the tough test.
Both began the match showing no flaws but Djokovic quickly asserted his strength, making Nadal look uncharacteristically off-beat as he broke serve to take the first set to 5-3. The Serb exposed his opponent's moment of weakness to take the set 6-3 and looked the stronger player going into the second.
But as he has done many times before, Nadal recovered quickly and peeled back a set thanks to errors from Djokovic and getting his winning shot back in tact. Taking the second set 7-5 it put the match back on even ground and suddenly Nadal looked the man with the momentum.
The third saw Nadal collect three games before Djokovic was able to take the score to 3-1 and the Serb appeared to have no answer for his aggressive shots as he eventually went down to his opponent 6-2.
The fourth set brought much of the same with Nadal asserting his attacking stance while Djokovic produced shots that showed more fatigue than his usual competitive prowess on the court. At 4-2 he showed he wasn't out of lives just yet, breaking serve to take the score to 4-3 and eventually even them at 4-4. But Nadal continued to dominate despite Djokovic returning to form and took the fourth set 6-4 to win the match.
He told the crowd after the win: "For me it's amazing and emotional, I lost the final at Australia this year where I had a problem with my back and that was a hard moment. Today tennis has given me back what happened in Australia. Playing at Roland Garros is unforgettable, I want to thank everyone here."