25 countries face extreme water crisis, situation expected to worsen
The experts have called for urgent measures to ensure that we can avoid a catastrophic situation.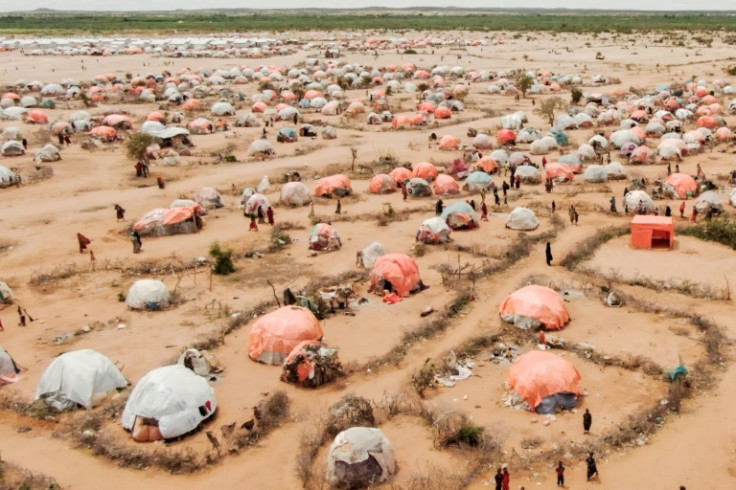 A report published by the World Resources Institute (WRI) on Tuesday claimed that as many as 25 countries are facing an unparalleled water emergency and that immediate action is needed to address the looming crisis.
It added that a quarter of the world's population currently faces "extremely high water stress" each year and that a billion more are expected to be affected by 2050.
The report highlighted how increased demand for water and climate change can exacerbate the water crisis for people across countries. It said that increased water stress could also lead to competition for water resources around the world.
"Water is arguably our most important resource on the planet, and yet we're not managing it in a way that reflects that. I've been working in water for close to 10 years, and unfortunately, the story has been the same almost the entire 10 years," Samantha Kuzma, one of the report's authors, told CNN.
The report revealed that the number of people facing water scarcity in urban areas is projected to potentially double from 930 million in 2016 to up to 2.4 billion by 2050.
The Middle East and North Africa remain two of the world's most water-stressed regions. The report predicts that these regions will face extremely high water stress by mid-century. According to the report, there will be a 163% increase in water demand in sub-Saharan Africa by 2050. Meanwhile, the five most affected countries are Bahrain, Cyprus, Kuwait, Lebanon, and Oman.
"There is an urgent need to establish strong international mechanisms to prevent the global water crisis from spiralling out of control," warned UNESCO Director-General Audrey Azoulay. "Water is our common future, and it is essential to act together to share it equitably and manage it sustainably."
A report by the UN World Water Development Report released earlier this year made similar claims about the water crisis that humanity faces.
It claimed that 2 billion people do not have access to safe drinking water and 3.6 billion lack access to safely managed sanitation. Around 10% of the global population already lives in countries with high or critical water stress, it added.
The world's population is facing an unprecedented water crisis and may "spiral out of control," according to the UN report. Richard Connor, the report's lead author, has made it clear that "there definitely will be a global crisis" if timely action is not taken to address the problem.
The experts have called for urgent measures to address the crisis. They have suggested that communities, governments, stakeholders, and businesses need to join hands to ensure that we can avoid a catastrophic situation.
Millions of people, especially in dry and arid regions, are currently experiencing a shortage of clean water. A similar report in 2016 revealed that at least two-thirds of the world's population experiences water scarcity every year.
Last year, China was forced to artificially induce rain due to an unprecedented heatwave that hit parts of the country. The heatwave causes the mighty Yangtze River to run at extremely low water levels.
Climate change has already started to affect people and their sources of livelihood. Forest fires, droughts, flash floods, and heat waves have become more frequent. The Yangtze is just one of many rivers that have run almost dry due to extremely high temperatures. Several rivers and lakes have been experiencing the same in countries like the US, the UK, Italy, and Germany, among others.
Drought, floods, wildfires, extreme temperatures, and marine heat waves are all being reported simultaneously in different parts of the world. Two million people have already been killed by extreme weather, climate, and water-related events since 1970. No country or region has remained immune from rising global temperatures.
Scientists and climate activists have been urging governments to reduce their reliance on fossil fuels such as coal, oil, and gas since these are the major sources of climate-warming greenhouse gas emissions.
South Asian countries like Pakistan, India, and Bangladesh are some of the most vulnerable to extreme weather caused by global warming and climate change. If the rising temperatures are not brought under control, extreme weather events will only become more frequent and catastrophic.
© Copyright IBTimes 2023. All rights reserved.