American rapper 50 Cent has excited fans by talking of a possible reunion of the original G-Unit. The 37-year-old New York-born musician and entrepreneur has hinted at getting back together with Tony Yayo and Lloyd Banks, stating: "The original G-Unit maybe. We might do something. I'll be honest with you."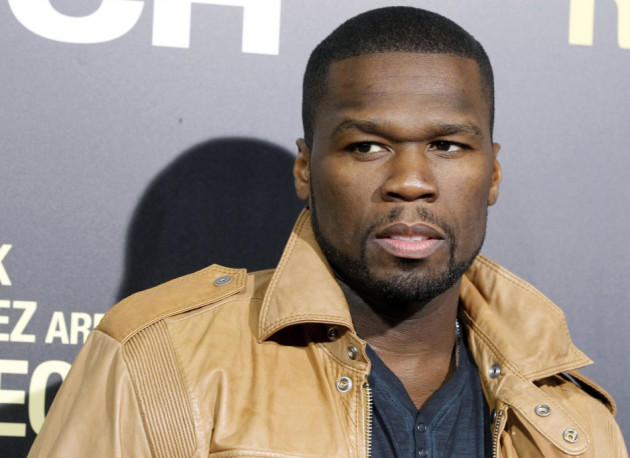 Speaking to ESPN Playbook, ahead of the International Boxing Federation title fight between featherweight champion Billy Dib and undefeated challenger Evgeny Gradovich, he criticised his present G-Unit members for not working hard enough and not having enough personal ambition.
"Some of these new artists on the label I don't think are working as hard as they could. I don't know hard they want to work or how much they want it. I could see the original coming back together though," he said.
50 Cent also spoke about his forthcoming fifth studio album Street King Immortal, which will feature industry heavyweights such as Eminem, Dr Dre, Adam Levine, Alicia Keys, Chris Brown, Snoop Dogg and Ne-Yo. He said his new song We Up will be included in the album.
He also confirmed he expects to go on tour after the release: "I'm going to hit the tour after that (launch of album). Music is the reason I've been part of this brand extension. I turned down film projects to open time to hit the road. It's like hitting the restart button."
Street King Immortal was supposed to release on 26 February but will now only be available on an unspecified spring date.
50 Cent also spoke about his passion for boxing and said he had the killer instinct but not the desire to succeed at the highest level. He also spoke about his efforts to try and get Manny Pacquiao to fight Floyd Mayweather a few years ago.
"Floyd's (Mayweather) thought process actually held the fight back. He was more concerned as to how much his opponent was making. He didn't think this person (Pacquiao) deserved to be his opponent. He didn't want to promote the other fighter as well. I think you can't be on top if you aren't fighting the top fighters," he said.
Young Buck, an erstwhile member of G-Unit, recently took the first step towards a possible reunion by tweeting: "Haven't spoken to Fif (50 Cent) in about 7 years. I think it's time we talk."
He also said this was not a stunt but something "bigger": "It's about life and acknowledging your wrongs and moving forward."