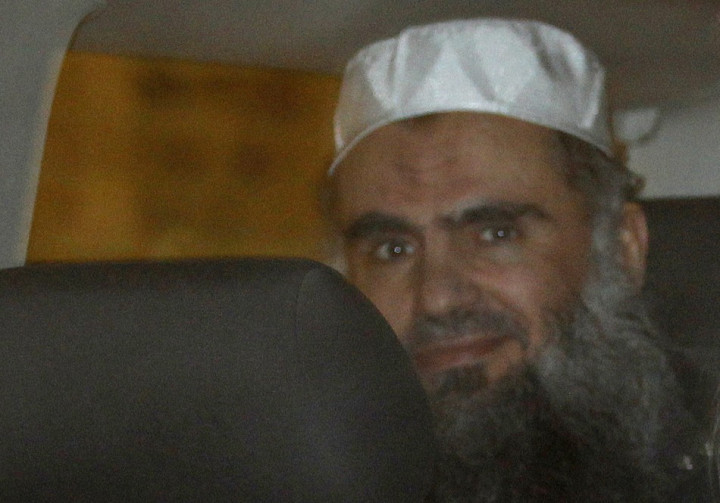 Terror suspect Abu Qatada has been released from prison after winning the latest stage in his seven-year battle against deportation to Jordan.
Qatada, once described as Osama Bin Laden's right-hand man in Europe, was released from Long Lartin prison in Worcestershire, where he has been held since April.
His release follows a decision from the Special Immigration Appeals Commission (Siac) who declared Qatatda would not get a fair trial in Jordan, where he is suspected or terrorism charges, because evidence obtained by the torture of others could be used against him.
As part of his bail conditions, Qatada will be subject to a 16-hour curfew and will only be allowed to leave the house between 8am and 4pm.
He will also have to wear an electronic tag, will not be able to use the internet and be barred from contacting certain people.
The Home Office have said they "strongly disagree" with the ruling and confirmed they will appeal.
The Home Secretary Theresa May told the House of Commons: "Qatada is a dangerous man, a suspected terrorist, who is accused of serious crimes in his home country of Jordan.
"The British government has obtained from the Jordanian government assurances not just in relation to the treatment of Qatada himself, but about the quality of the legal processes that would be followed throughout his trial. We will therefore seek leave to appeal the decision.
Deputy Prime Minister Nick Clegg said: "We are absolutely determined to see this man get on a plane and go back to Jordan, he does not belong here.
"He wanted to inflict harm on our country and this coalition Government is going to do everything we can to challenge this every step of the way to make sure that he is deported."
Qatada, who was sentenced to life imprisonment in absentia by a Jordanian court in 1999, claims he will face an unfair re-trial upon his return because evidence from two of his co-defendants - Al-Hamasher and Abu Hawsher - was allegedly obtained through torture.
The cleric has thwarted every attempt by the government to extradite him, which began in 2001 at a cost of £1m to the taxpayer, according to home affairs committee chairman Keith Vaz.
Shadow home secretary Yvette Cooper has told ITV's Daybreak May's attempt to deport him has gone "very badly wrong".
She said:Everyone will be horrified by (Qatada's release) because Theresa May told us in April that he would be deported, it was all on track ... that she had a legal strategy that she was confident in and it's all gone very badly wrong.
"I am very worried because everybody wants to see Abu Qatada on a plane not walking Britain's streets. It does look as if this legal strategy hasn't worked. And I think a lot more needs to be done now."