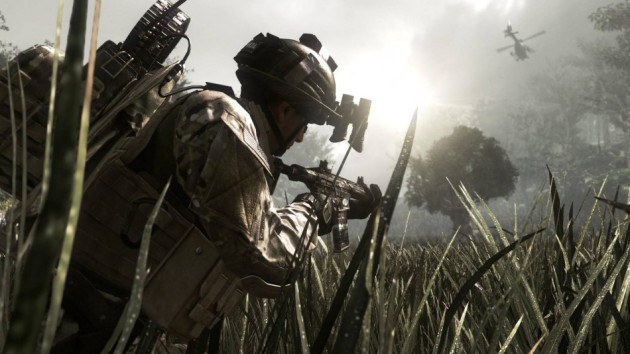 Activision seems to be going all out to promote its upcoming first-person shooter video game, Call of Duty: Ghosts. They have played on the 'universal geek weakness' which is a potent combination of hardcore gaming and a super-hot chick, and put it together in the new trailer for COD: Ghosts.
The trailer, directed by The Wolverine's James Mangold features Megan Fox. It shows four players shooting their way through various real-world scenarios of the upcoming game. The friends find themselves in an apocalyptic Las Vegas, on a car chase through a snowy landscape and in space as astronauts. While in Las Vegas, they head to a rooftop when one of them spots the Transformers star, Fox (as a sexy sniper) and tries to hit on her.
Set to the tune of Frank Sinatra's I'm Gonna Live Till I Die, the video finishes with the tag line "There's a soldier in all of us."
This is not the first time the company has brought in a big Hollywood star. Robert Downey Jr starred in Call of Duty: Black Ops 2 trailer.
According to Activision, the upcoming COD offering is set to be the biggest in the franchise's hugely successful history. The company has stated: "Call of Duty: Ghosts ushers in the next generation of the franchise, delivering a riveting all-new gameplay experience built on an entirely new story, setting and cast, all powered by a new next-generation Call of Duty engine."
You can watch the trailer here: