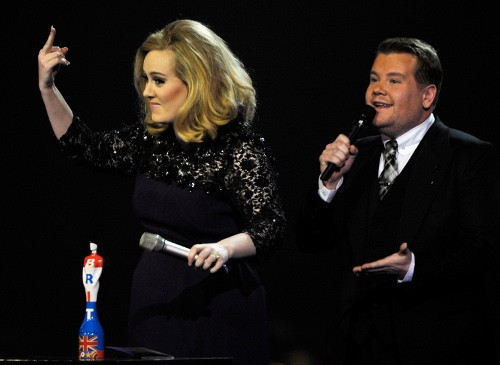 Singing sensation Adele has reportedly given ITV bosses another middle finger by refusing to appear on the channel's new music show after her acceptance speech was cut short at the Brit Awards.
The Grammy winner sought revenge by shunning the new unnamed show weeks before it was aired, according to reports.
The 23-year-old star had been in talks with the broadcaster to take part in the show, which is due to launch next month, but pulled out in protest at her brits treament by ITV.
To add salt to the wound, she has opted to appear on rival show The Voice, which launches on the BBC in the spring.
A source close to the singer told the Daily Star: "Adele was embarrassed by the way she was treated in front of millions of viewers by ITV.
"By turning down a music special with the network and also appearing on its main rival's music show she is giving them the ultimate one-fingered salute.
"Adele is the biggest British name in music at the moment and her refusal to work with ITV will hit them hard," the source added.