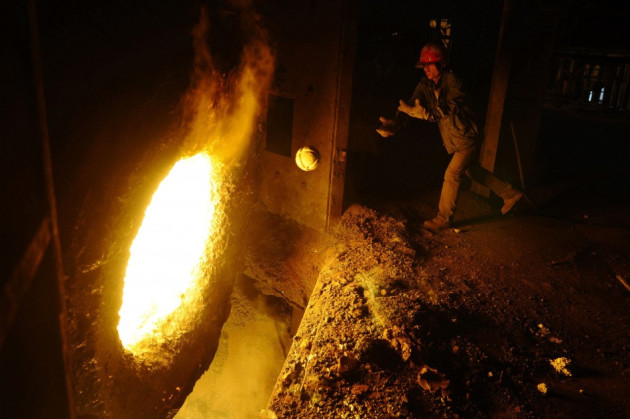 The share price of African Minerals Limited (AML), a mid-cap iron ore mining company, has rocketed over 50% after China's Tianjin Materials and Equipment Group Corporation (Tewoo) revealed it will stump up nearly one billion US dollars for a 16.5% economic interest in the Tonkolili project.
AML's stock price soared to 242.72p on the London Stock Exchange, after the China deal was announced in a statement, following the valuation of the iron ore project in Sierra Leone at $6bn.
Tewoo will pay $990m for a slice in the project which is estimated to have a mining life of over 60 years.
The group revealed that the next stage of project expansion will involve potentially increasing production and widening the current port facilities at Pepel in the Northern Province of Sierra Leone.
"AML is delighted with Tewoo's intended investment at both the AML and operating company levels," said Frank Timis, Executive Chairman of African Minerals.
"With AML's history of successful relations with Chinese industrial entities, I am confident that this transaction will be successfully completed.
"Once completed, this transaction will provide African Minerals with almost a billion dollars of additional funds at the corporate level, significantly strengthening our balance sheet and will provide flexibility in financing options for the Company's future development."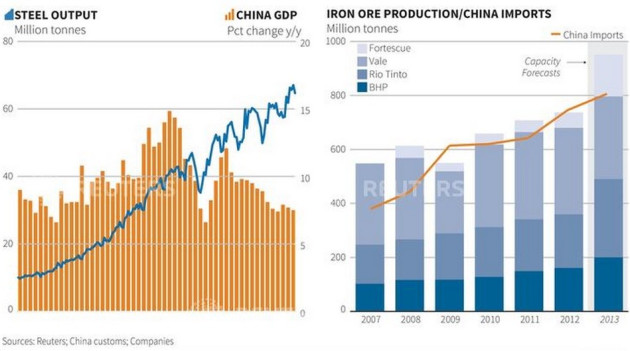 China's appetite for steel and iron ore continues to grow however a slowdown in the economy has led to a surge in imports. [Figure 1].
AML added that Tewoo's offer to subscribe to AML's equity at approximately £7 per share will "provide a strong endorsement of the company's value to the market".
The deal is set to be completed after Tewoo completes its technical, legal and financial due diligence investigations on AML.
AML will then arrange for shipment of two cape sized trial cargoes of iron ore to Tewoo in September.
The parties will negotiate in good faith on the necessary contract documents and seek to close the transaction by 31 December 2013.