Is AI the future of sustainability? What we learned from the CogX Festival
Hundreds of great minds gathered at the CogX (CognitionX) festival, the world's biggest AI and transformational technology festival, last week from 12 to 14 September.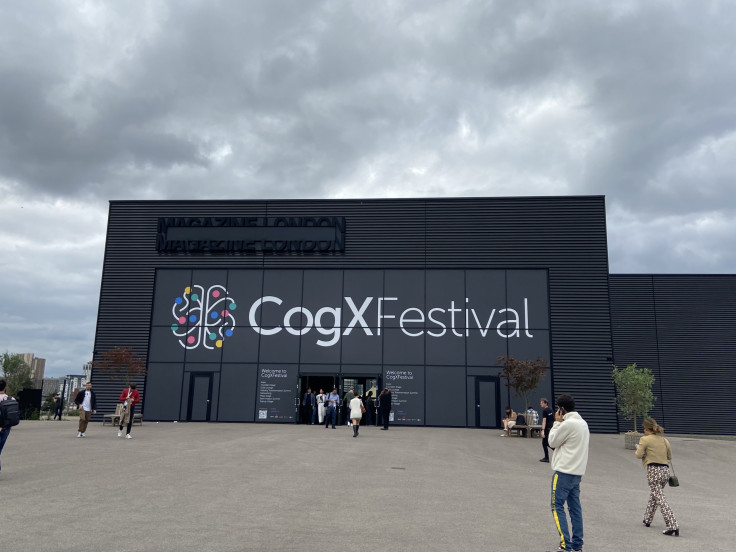 The 7th edition of CogX Festival focused on Inspiration, Impact and Transformational Change, gathering thousands of visitors across the 3 days of this event at the O2 Arena in London.
In 2020 CogX introduced its Global Leadership Summit and the mission of addressing the question: "How do we get the next 10 years right?"
This year the festival expanded to three Summits covering DeepTech, Industry Transformation and Global Leadership, with dedicated tracks and masterclasses on critical topics such as Generative AI, AI safety, ethics and regulation.
DeepTech is a classification of organisations which aim to provide technology solutions based on substantial scientific or engineering challenges. These are fields such as AI, blockchain, biotechnology, robotics, quantum computing, etc.
One of the speakers at the event was Pablos Holman, a hacker, inventor, and technology futurist striving to solve the world's biggest problems by inventing new technology.
He created a laser to shoot down mosquitos as part of an impact invention effort to eradicate malaria with Bill Gates and helped build spaceships with Jeff Bezos at Blue Origin.
In the Global Leaders Summit at the CogX Festival, Holman pitched his ideas at his session titled: 'Implementing Science Fiction'.
In his introduction to a talk on renewable energy resources, he asserted that recycling is "not working very well" as more coal needs to be burned to recycle than to create new plastic products and packaging.
He emphasised that cement is eight per cent of global CO2 emissions, and the goal of experts has been to re-create cement that the Romans used in the past, which lasts thousands of years compared to modern cement which lasts a few decades before crumbling apart.
As the demand for energy is growing across many different countries, Holman – in his discussion – turned to renewable energy resources such as solar energy. Growing energy consumption makes the challenge of transitioning away from fossil fuels to renewable energy sources more difficult.
He acknowledged that solar energy is purely reliant on the sun, but technology could take solar panels into space where there is non-stop access to the sun.
As he described, the goal is to take consistent energy from the sun from space via solar panels and emit radio waves back to the Earth where it can be used as an efficient renewable energy source that will not be disrupted by nighttime or cloudy days.
Holman also commented on the financial aspect of this venture – while it usually takes a few thousand dollars per kg to transport something into space, for solar energy panels, it would be about 300 dollars per kg.
He stated that we need to have a "sense of optimism about how to create and improve these things".
Furthermore, Jack Hidary, serial entrepreneur and CEO of Sandbox AQ, also held a discussion at the Summit called: 'AI and Quantum: Unlocking the power of simulation for the world's biggest challenges'.
He discussed the potential for quantum technologies to perform breakthroughs through quantum simulation, which empowers researchers to investigate chemical and material properties at the molecular level and accelerate drug discovery for "undruggable" conditions like cancer and Alzheimer's.
Hidary mentioned quantum innovations such as MRI and lasers, asserting that "the combination of simulation, data sets and AI will give us tools" to develop medicine that can effectively treat serious illnesses, saying that "this is a critical component of where we need to go".
He finished: "We are on a precipice of an even bigger revolution in AI...[A] revolution of bits and atoms."
Among the speakers at CogX was entrepreneur and The Diary of a CEO podcast host Steven Bartlett, who engaged in conversation with Fearne Cotton on mental health, as well as actor and presenter Stephen Fry, who spoke on utilising technology as a force for good.
By

Kaja Traczyk is a reporter for the International Business Times UK and a Journalism Undergraduate with experience in news writing, reporting, and researching.