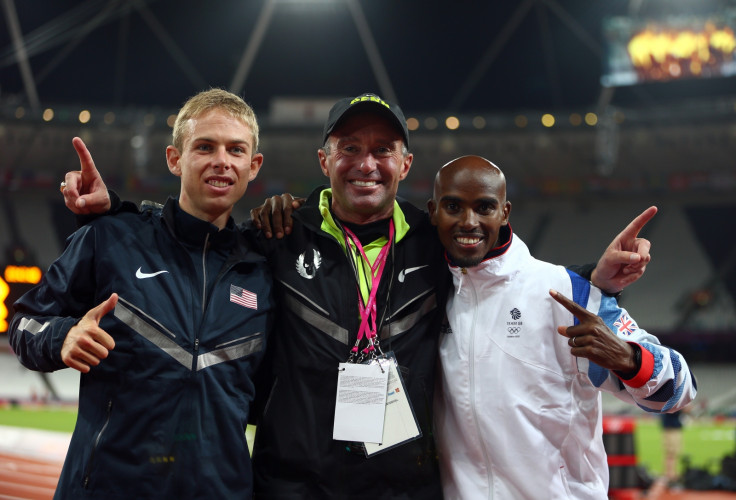 Mo Farah faces defending his 5,000m and 10,000m titles at the World Athletics Championships under a cloud – but the investigations into the doping allegations surrounding coach Alberto Salazar should not be rushed, according to British athletics legend Jonathan Edwards.
The United Kingdom Anti-Doping (UKAD), the United States Anti-Doping Agency (Usada) and UK Athletics are conducting separate investigations into the BBC Panorama documentary that alleged Salazar has been involved in providing banned substances to Farah's training partner, Galen Rupp.
With the World Athletics Championships in Beijing running between 22 to 30 August, the inquiries face overlapping with the start of showcase meet, meaning Farah will defend his double gold from Moscow in 2013 amid questions over the nature of his relationship with Salazar.
But Edwards, the triple-jump world record holder and former Olympic champion, says the process must be allowed to continue and must not buckle to media pressure despite the upcoming championships.
"The important thing is that any investigation is right and don't rush them through," he told IBTimes UK. "When trying to manage a media story you may rush decisions and not get the right outcome so I think patience is needed.
"We have to let the investigations take their due course and whoever needs to make their decisions can make them after that."
The 49-year-old added: "There is a lot to be concerned about in the immediate aftermath of that documentary. A number of athletes have concerns over Salazar's methods but it is important to say that he is innocent until proven guilty.
"The authorities have to look into those allegations and we shall see what comes out of it. In the meantime we have to wait and see.
"It is a difficult time for Mo Farah. You have to remember this is the coach that has taken him to double Olympic gold, double world championship gold.
"Mo is standing by him so clearly his conscious is clear. Let the authorities do their work and let's see what comes out of it.
"As much as Mo has to consider his relationship with Salazar and what comes of the allegations and what comes out of the process, equalling UK Athletics has to do the same."
Ennis-Hill to continue Rio preparation in Beijing
While Farah faces competing amid the allegations regarding Salazar, Jessica Ennis-Hill is considering missing the Beijing championships altogether as she continues to return from becoming a parent.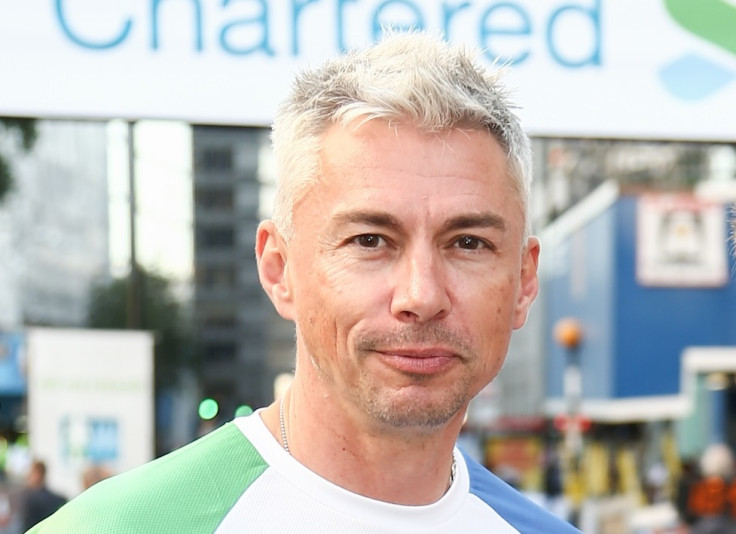 The Olympic heptathlon champion says she will make a "last minute" decision over competing in the Chinese capital as she continues to be affected by an Achilles problems that has hampered her since giving birth to first child Reggie in July 2014.
However, Edwards believes the Sheffield-born athlete will compete, but in preparation for defending her Olympic gold in Rio in 2016 rather than in search of success.
"She will make the decision in the context of Rio," Edwards explained. "She definitely wants to be in Rio to defend her title.
"Remember she has been off a long time with injury and having baby Reggie and making the adjustment that comes with being a mum.
"The changes to her body and managing her body back into competition; she has a lot on her plate. It takes time.
"If she can she will want to go to Beijing to get back in the mix in a championships and to continue that rehabilitation and make sure she is ready for Rio.
"What she has been good at this year is managing expectations and not saying she is going to do this or that and not talking about Rio rather than talking about Beijing.
"She will probably go to Beijing and perform from her standards from London 2012 moderately, but as a stepping stone for next year. She will go to Beijing without people thinking she is going to be the world champion."
Jonathan Edwards was an ambassador for the Standard Chartered Great City Race 2015. The race aims to raise vital funds for its official beneficiary, Seeing is Believing – a global initiative which helps tackle avoidable blindness www.cityrace.co.uk @GreatCityRace