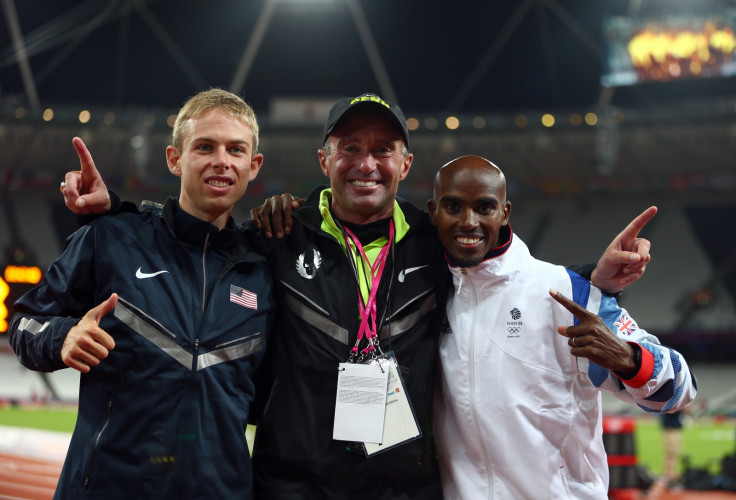 Mo Farah has confirmed that he will continue working with Alberto Salazar after the coach refuted recent allegations made against him.
Salazar, who works as head coach for long-distance runners at the Nike Oregon Project, was accused of violating anti-doping laws earlier this month following investigations by the BBC's Panorama and journalism website ProPublica.
The 56 year old finally addressed and denied those claims in a detailed open letter issued in two parts on 25 June.
Farah appears to have been satisfied by what he had to say, with the double Olympic gold medallist stating on his official Facebook page: "Following all the speculation I want to make it clear where I stand.

"Although it's been a difficult time, I asked Alberto to respond to the allegations made against him and he has now done so in full.
"As someone I've worked with for many years, I feel I have to believe in Alberto and the evidence he has provided. Based on that evidence, I will continue to work with him and hope now that I can focus on what I do best – training hard to win medals for my country. Thanks."
While he personally has not been accused of any wrongdoing or having any involvement in doping, the scrutiny on Farah increased after the Daily Mail revealed that he had missed two drug tests leading up to London 2012.
He responded to these reports by releasing another Facebook post in which he defiantly stated that he had not previously taken performance enhancing drugs and would never do so.
He also claimed that the authorities understood his reasons for missing those aforementioned tests and that there was never a suggestion that they were anything more than simple mistakes.
Farah withdrew from the 1500m event at the Diamond League Meeting in Birmingham on 8 June saying he was "emotionally and physically drained", but is due to return to action in Monaco in July.