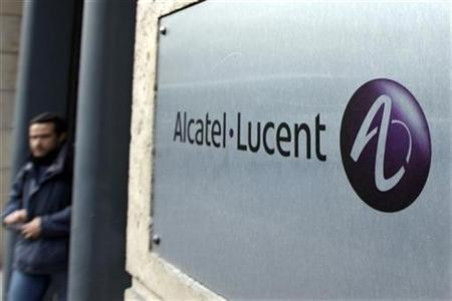 Alcatel-Lucent, the Paris-based telecommunications equipment maker, watched its stock plunge in early trading after reporting an operating loss of €125m (£100m) in the third quarter.
The firm, which operates in 130 countries, is trying to slash its costs and has already announced that around 5,500 jobs will go across the globe from its workforce of 76,000.
"Our third quarter results are reflective of the significant transformation we are undertaking both in terms of scope and timing," said Ben Verwaayen, chief executive of Alcatel-Lucent.
On the Paris stock exchange Alcatel-Lucent shares had fallen by as much as 7.5 percent.
Revenues dropped to €3.6bn in the third quarter, down 2.8 percent on the year.
Verwaayen said that since the beginning of the year the company had made €450m in savings and that the full programme of cost reductions would be complete by the end of 2013.
"We are taking action to strengthen our balance sheet and we are reviewing a variety of options, which we will communicate when appropriate," he said.
Alcatel-Lucent blamed "lower volumes, unfavorable product and business mix and unusual high level of reserves" for the loss.
The telecoms business has been hurt by the economic downturn as its customer base reins in spending, particularly across the crisis-mired eurozone.
---
Follow @shanecroucher