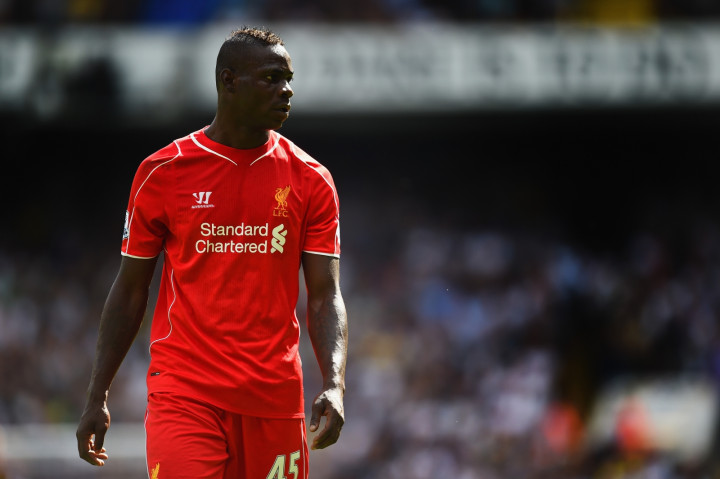 John Aldridge is one of Liverpool's most prolific strikers of all time, having scored 50 goals in just 83 games for the club in the late 1980s. In his latest weekly column for IBT, the former Republic of Ireland international tells us it's too early to right off Mario Balotelli.

Liverpool supporters are obviously talking about Mario Balotelli at the moment, after the performance he put in at QPR, and there's no doubt he's struggling.
He doesn't really know how to lead the line - he doesn't know where to go, where to stand, and he's struggling to fill that role up front. His body language isn't good, and there's no doubt the expectancy is weighing heavily on him.
As a striker you want to get up and running, and he hasn't done that. The club are going to back him, but the fans are losing patience. Many fans I speak to aren't happy, because of the attitude he's showing.
He's not the type of Liverpool striker you associate with. I always worked hard, and you'd put Rushie, Robbie Fowler, Michael Owen, Suarez in the same bracket. That's the least you expect. But at the moment Balotelli shuts off a bit too quick – with one of the goals against QPR he was really flat-footed.
It's too early to say it's a bad signing, although it's not looking great at the moment. He's been given a chance by the manager and I just hopes it get better for him. His position is playing in behind Sturridge when he's fit, if and when that happens, and hopefully we can get them playing together.
Robbing Peter to pay Paul
Was Balotelli the right player to replace Luis Suarez? Well you can't replace Luis Suarez can you? He's irreplaceable. The only way you could get someone as good would have been to buy Messi or Ronaldo, and that's impossible.
Liverpool have bought a stronger squad with the Suarez money, but up front they've had to fish around; we've had to rob Peter to pay Paul to improve the squad. They've brought Borini back, who's done nothing, and they've got Balotelli, who's struggled.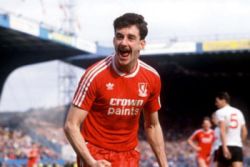 I'm not sure I'd sign a new striker in January. It's too early to say and you don't know who's available. You've got the best part of three months, loads can happen. Hopefully Sturridge is back scoring goals, and the rest are having an input, by the time January comes round.
It's not just the forwards though; the whole team have to dig in and start grinding results out. After the glamour of Real Madrid we've got Hull City in the league, and that's another tough game, because they've got people who can score goals. We've got to defend better and start keeping clean sheets.
Defensively the problem is definitely collective, they're all making mistakes. Lovren, Skrtel, the full-backs, the goalkeeper, they're all producing errors, and there's no unity. Good sides are built from the back - you look at Chelsea and that's where they've turned things around, they all know where they should be. We just look like we're all over the place.
People are starting to criticise Brendan Rodgers, but he's done brilliantly. You always have these situations as a manager and there's no doubt it's a tough time for him. When you've got a leaky defence and have lost the people who scored the goals last season, it's difficult. But you can't question Brendan just yet.
I can tell you that all the ex-Liverpool players are behind the manager. And don't forget we're still in fourth place and we haven't even started the season. If it hadn't been for that Jagielka wonder-goal, Liverpool would have been third.
We've only played well in one game, at Tottenham, and we're fourth. When we click into gear, we can really go places.
John Aldridge has just launch myfacevalue.co, a site which allows sports fans to trade tickets "at face value". Membership of the service costs £1 a month, and you can find out more by clicking here.