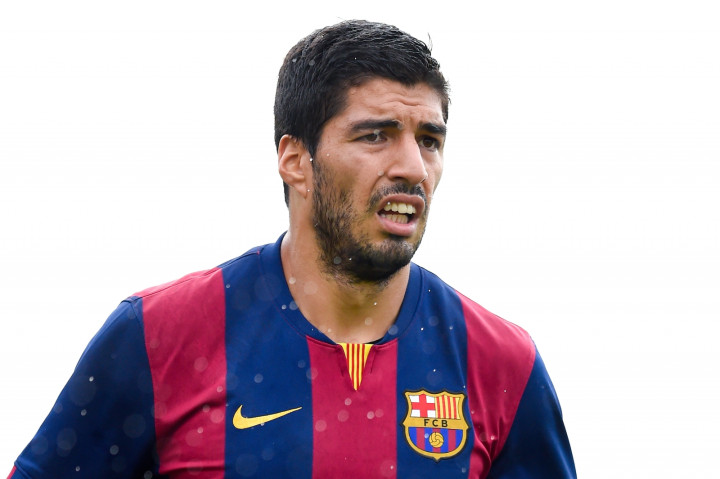 Luis Suarez has revealed he was terrified Barcelona would cancel his "dream" move to the Camp Nou after the controversy surrounding his World Cup confrontation with Giorgio Chiellini.
Fifa suspended the Uruguayan international for nine international matches and handed him a four-month ban from competitive football for biting Chiellini during Uruguay's 1-0 victory over the Italians.
Some people in Spain started to question his behaviour and whether Barcelona should sign him.
Suarez himself has now revealed he was afraid he had jeopardised his childhood dream to play for Barcelona.
"I was afraid Barcelona were going to back off, due to the repercussions surrounding the incident; I was conscious of the fact that this could happen," he told Catalan newspaper Sport.
"I thought that I had ruined my career. At first, I wanted nothing to do with anyone. I shut me and my family away from the world, but upon reflection, I asked for forgiveness and I felt liberated," he said.
Suarez claims the negotiations over a move to the Camp Nou started before his incident with Chiellini and reveals he was hugely relieved when his agent confirmed it was a done deal.
"By then, the initial contacts with Barcelona had begun and when Pere [Guardiola, his agent] called me to tell me that it was a done deal, I started crying, because of the situation I was going through and for the support Barcelona was offering me. I felt so happy with the commitment the club showed with me."
Banned from competitive action for four months, the former Liverpool star is yet to make his official debut for Barcelona.
But the striker says he has been training hard since the very beginning to be ready for his debut, which is likely to come in the La Liga Clasico against Real Madrid on Saturday 25 October.
"I started training in the gym, I avoided the cameras and the paparazzi; it was a very difficult time because I didn't feel like a professional, I thought I was in hiding, that I was doing something I shouldn't, but all of this was because of an error that I made, I accepted responsibility and the criticism that came with it.
"I've been very nervous and excited. I don't imagine myself playing because this can play tricks on you, but I imagine myself playing with my teammates, preparing for the game. It's not my style to ask the manager to play in this type of game. I don't dare say to Luis Enrique that I want to play at the Bernabeu.
"It's a dream come true to play for a team that you've always wanted to play for and if I have the opportunity to retire here, at Barça, it would be the perfect end to my career and I'd like to continue living in Barcelona for the love and care of my family."