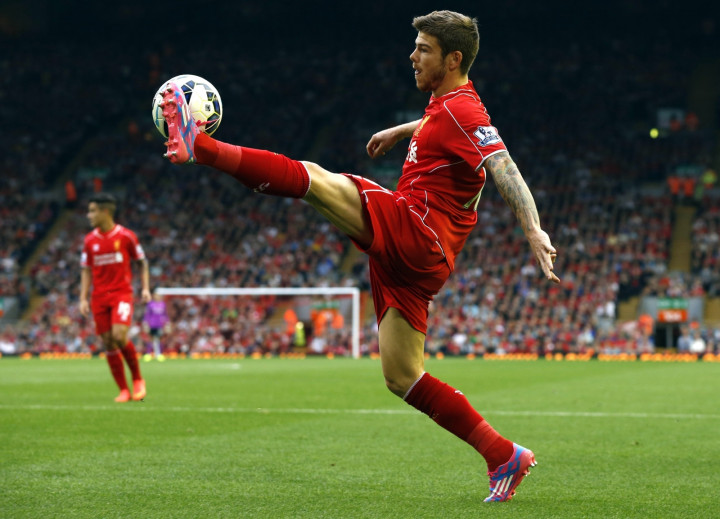 Liverpool left-back Alberto Moreno has told IBTimes UK Mario Balotelli is a great teammate and a completely different player than some people may think.
The Italy striker has had a number of polemic incidents in the past. But even though he endured a controversial two-and-a-half years at Manchester City, Brendan Rodgers opted to give him a chance in the Premier League by paying £16m to AC Milan to secure his services in the summer.
Despite scoring 30 goals in 54 appearances during his 18 months at the San Siro, Balotelli has only netted one goal for the Merseysiders.
After his latest erratic performance against Queens Park Rangers on Sunday 19 October, some pundits have started to question his worth.
However, Alberto Moreno has backed his teammate, claiming he is not only a good player but also a very good guy.
"Balotelli has surprised me for good. He is very quiet. Believe it or not and even though people may think the opposite I would like you to see him in the dressing room. I am sure you will change your mind about him," he said to IBTimes UK.
"Maybe on the pitch is different. But the truth is that he is a very calm guy."
Moreno has also praised both Raheem Sterling and Steven Gerrard, claiming it is a dream to be in the same team as them.
"Sterling is only 19 and you are already seeing how good he is. He made his debut at 17 and he is already a world-class player," he said.
"And Gerrard is awesome. I just started to play in the top flight two years ago and now playing with Gerrard is the maximum. I will remember this forever."
Having being rested during the QPR game, the Spaniard is looking forward to facing his compatriots Real Madrid in the Champions League match on Wednesday 22 October.
"This is a special game. Every player and every fan wants to be involve in this games. I am looking forward to it. The manager told me he wanted me to rest [for the QPR game] and I hope to be in the line-up," Moreno said.
"I hope that at Anfield and with the supporters' help Liverpool can improve [from the QPR game]."
The left-back sealed his move to Anfield from Sevilla in the summer but reports in Spain had claimed Real Madrid were also closely monitoring his situation.
When questioned whether Real Madrid approached him, he said: "Not really".
"I knew that Liverpool wanted me but there were nothing from Real Madrid. There were many stories on the press but everything was false," Moreno said.
The defender has quickly adapted to the Premier League's pace, becoming Rodgers first-choice left-back ahead of Jose Enrique.
Speaking about his rivalry with his compatriot, he said: "I have a very good relationship with him.
"After the training session, I go with him and Javier Manquillo to have dinner with our families. We play Fifa together and we are good friends."