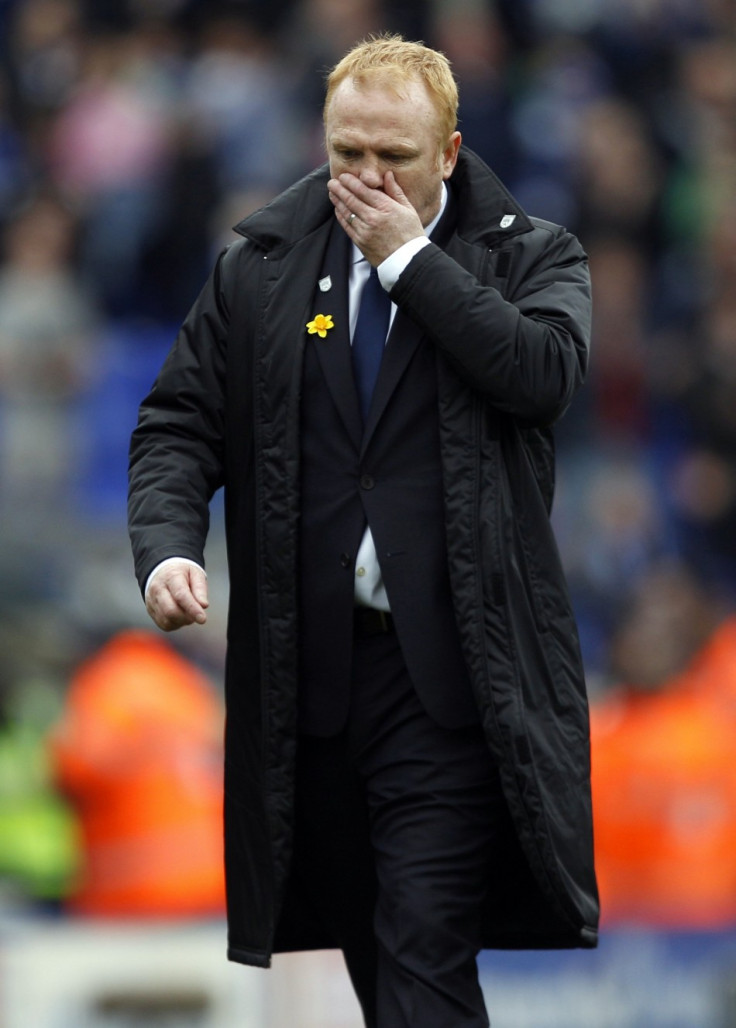 The row between Birmingham and Aston Vila is set on intensify after Aston Villa announced they are set to interview the Alex McLeish at the 'earliest available opportunity.' In a counter statement, Birmingham have accused Aston Villa of 'tapping up' their manager in a very strongly worked statement. Alex McLeish who resignation was not accepted by Birmingham and they believe he is still a Birmingham City employee and have refused to allow their manager to speak with their rivals.
In response to the news that Alex McLeish is set for talks with Aston Villa, Birmingham have released the following statement
'Birmingham finds Villa's announcement to proceed with an interview with Alex McLeish a contempt of Premier League and FA rules.'
'The club feel this will taint football and give the game and the footballing authorities a bad name if this is allowed to materialise. We will lodge a formal complaint as there is now not the slightest doubt remaining about this tap up attempt.'
It is a saga that is set to end with Alex Mcleish the manager at Villa Park. The former Scotland manager, who guided Birmingham to Carling Cup glory last season is said to be relishing the challenge of trying to restore the club as a top six Premier League team. Whether McLeish has the managerial ability to do this is another matter. McLeish has overseen two relegations with Birmingham during his time at the club and many people were surprised the Birmingham board didn't fire him when they were relegated.
The Aston Villa job has been available since the termination of Gerard Houllier's contract last month. Aston Villa Chairman Randy Lerner has approached a few candidates, being turned down every time, in what has become an embarrassing saga for the club. Many fans believe the appointment of McLeish is a last resort. Few believe he has the necessary capabilities to restore Aston Villa back up the Premier League table and with big name players such as Ashley Young, Brad Friedel and Stuart Downing having left or expected to leave the club many fans are pessimistic of what next season could bring.
The Aston Villa board will be taking a huge gamble in appointing Alex McLeish. Few managers will be greeted with the same animosity that Alex McLeish will be forced to deal with. The negative vibe around the camp will transcend from the terraces to the manager and most likely onto the pitch. Appointing Alex McLeish will be a mistake for the Aston Villa board and a decision that will infuriate most Villa fans. Few fans believe that the Scot is worth the fuss that Villa will no doubt have to deal with. The bad blood between both boards could find its way to the courts if McLeish is appointed manager at Villa Park.