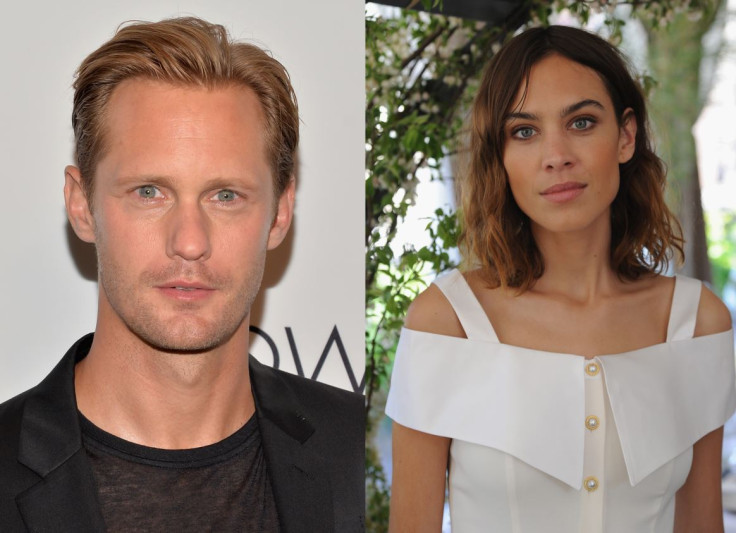 Swedish actor Alexander Skarsgard and television presenter/model Alexa Chung are reportedly dating.
According to Us Weekly, the 38-year-old actor, well known for his role as vampire Eric Northman on the HBO series True Blood, and the 31-year-old British national are getting serious about each other.
"It is serious and has really heated up," a source told the website.
Another source added: "It's a fun relationship for both of them. She's just about as busy as he is and it's not really feasible [for them] to become a more committed couple, but the hang outs are great."
Adding on, the pair were spotted on a romantic date at the Botanical Gardens in Prospect Park on 29 May in Brooklyn.
Skarsgard previously dated actress Kate Bosworth from 2009 to 2011. Chung was romantically involved with Arctic Monkeys' frontman Alex Turner for four years, before splitting in 2011.
Meanwhile, during an interview with Refinery29, Skarsgard revealed how he handles the relationship rumours regarding himself.
"Well, I ignore it. I don't buy those magazines, and I don't read those sites," he said. "I realize that that's the reality. If I go to a hockey game with Ellen — who is a super dear friend of mine who I really bonded with while filming The East — I understand that if we hang out or get coffee, there might be rumors that we're dating or whatever. But, I don't care. I'm not going to not see my friends because of that. I'm not going to let rumors dictate what I do or how I lead my life."