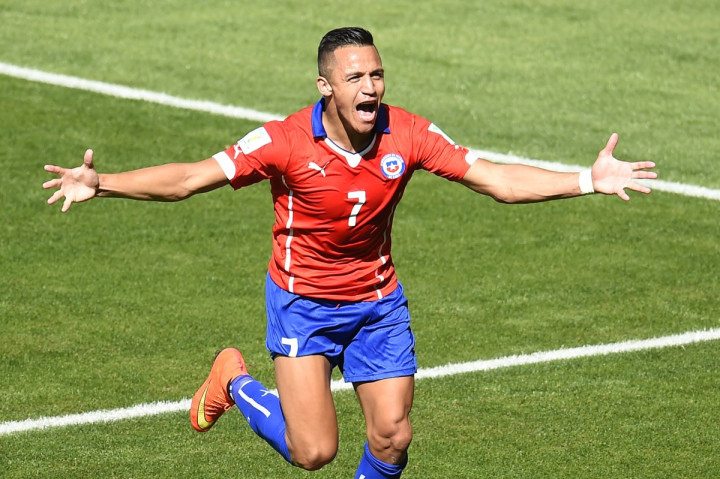 Liverpool legend Jamie Carragher says the departure of Luis Suarez has been accentuated by the failure to sign Alexis Sanchez as part of the Uruguayan's move to Barcelona.
Suarez is set to complete his move to the Nou Camp this week as a direct replacement for Sanchez, who has joined Arsenal for a fee understood to be approaching £35m ahead of the new season.
The Reds had initially been linked with agreeing a deal for Sanchez as part of Suarez's move to Barca, but the deal failed to come to fruition leaving Liverpool manager Brendan Rodgers searching for a replacement forward during the final weeks of the window.
And ex-Liverpool defender Carragher believes it is a huge blow to the club to miss out on Sanchez, given the significant loss of Suarez to Barcelona.
"I think it's a great signing for Arsenal," he told Sky Sports News.
"I'm disappointed he hasn't chosen Liverpool. I thought he may have become involved with the Luis Suarez deal, so it's a blow for Liverpool to lose Suarez and miss out on him."
England's premature exit from the 2014 World Cup has again raised questions over the role of the Premier League in nurturing young players.
Less than a third of the players who began the last domestic season in the top flight hail from England, and a further influx of players from abroad during the summer transfer window could further restrict opportunities in the new campaign.
And according to Carragher, Theo Walcott and Alex Oxlade-Chamberlain could be the latest to fall victim to such a foreign influx, as Arsenal attempt to accommodate Sanchez in their first team.
"He's a great signing for Arsenal and he's something that they need as well," he added. "I'm not sure where he's going to play because I don't think he's an out-and-out centre forward.
"It may impact on Theo Walcott and Alex Oxlade-Chamberlain, we're talking about young English players, but his predominant position for Barcelona is in the wide areas.
"For Chile, he played through the middle and he could do that, but I don't think he's an out-and-out centre-forward and that may have an impact on Walcott and Oxlade-Chamberlain getting in the Arsenal team."