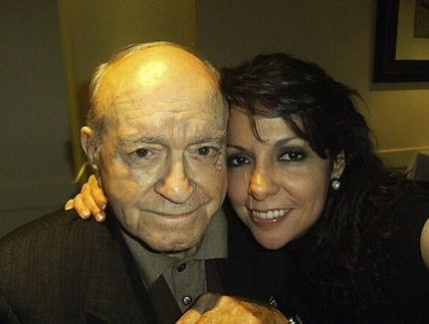 Real Madrid legend Alfredo Di Stefano has announced his plans to marry a Costa Rican woman 50 years his junior. The 86-year-old former Argentina player is set to tie knot with his 36-year-old personal assistant Gina Gonzalez, this month.
"I'm in love. I'm 86 years old but I've got a young heart," he told Spanish newspaper El Mundo.
Di Stefano met Gonzalez while she helped him to prepare a book about his life that was published back in 2010. He revealed that his family and friends were shocked with the announcement.
"I don't care what my children think," he added, "I am interested in my life and nothing else. And not making a lot of trouble. They are going to have a go at me but I will take it with sincerity. If any wants to ask me then let them do it and I will explain it to them."
Di Stefano, whose wife Sara died in 2005, said he will ask Real Madrid president Florentino Perez to be his best man on his wedding day.
Di Stefano is widely regarded as one of the greatest footballers of the 20th century. Nicknamed the 'blonde arrow,' his on-pitch endeavors helped transform Real Madrid in to one of the biggest clubs in the global game. He scored in five European Cup finals in a row - winning all games.
Recently, Di Stefano claimed it was "probable" that he played with Pope Jorge Bergoglio on the streets of Argentina's capital city as youngsters.
"The Pope was probably one of those kids with whom I played football in the street," he wrote in his column in Spanish sports paper Marca, "In the neighbourhood we put together proper matches with everyone against everyone until it got dark. You'll have to ask him because at that time I was the famous one, from when I was very small, as I belonged to the River Plate youth academy, everyone knew me."