Controversy As The Wright Stuff Asks Viewers Would They Have Sex With Amanda Knox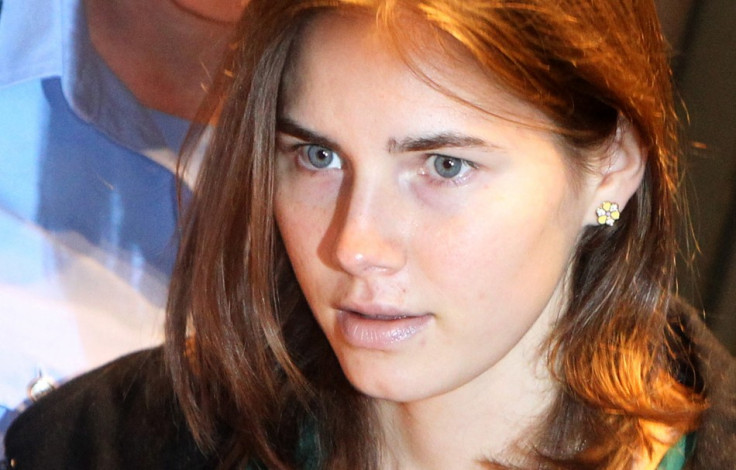 Channel 5's topical chat show The Wright Stuff caused controversy Tuesday morning by asking their viewers 'Would ya?' with regards to Amanda Knox.
The show, which is presented by Matthew Wright and is broadcasted from 09:15am in the morning, featured a studio debate entitled "Foxy Noxy: Would Ya?" The debate was discussed by a panel of celebrities, the studio audience and the viewers who phoned in.
The show's blurb explained: "So Amanda Knox has been cleared of the murder of British student Meredith Kercher. She's entirely innocent. She's also undeniably fit and loves wild sex. Or did. So if you were a guy who'd met her in a bar and she invited you back to hers, would you go? ...Or would something in your brain make you think twice?"
Amanda Knox and her then boyfriend Raffaele Sollecito were cleared by an Italian court of the murder of Meredith Kercher on Monday.
Knox, 24, and Mr Sollecito, 27, spent nearly four years in jail but their convictions were overturned on Monday after evidence was found to be unreliable.
It is thought that Miss Kercher was killed in a brutal sex game which went wrong.
© Copyright IBTimes 2023. All rights reserved.