A four-minute-long preview has been released for The Amazing Spiderman.
The new film based on the popular Marvel comic goes back to the drawing board following the Sam Raimi-directed trilogy, which starred Tobey Maguire as the titular web-slinger.
The new clip gives an insight into the new-look Peter Parker, played by British actor Andrew Garfield, as well as the cockier, wise-cracking incarnation of the character under the direction of Mac Webb.
Purist fans of the original comics will welcome certain details, such as the fact that Parker makes his own web-slingers, rather than webbing simply emerging from his wrists as in Raimi's trilogy.
The clip also gives a closer look at The Lizard, the film's villain played by Rhys Ifans, until he transforms into a fully-fledged CGI reptile.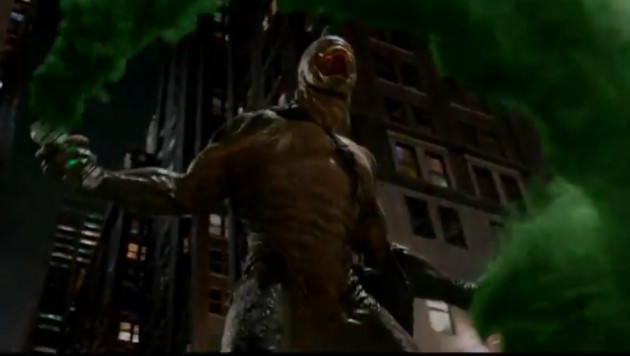 Meanwhile, Emma Stone, Garfield's off-screen girlfriend, will fill the role of Gwen Stacey, Parker's love interest. Martin Sheen lends his talents to the (supposedly tragic) role of Uncle Ben.
The Amazing Spiderman will be released on 3 July.