Amazon has launched the Kindle Fire HD, an Android tablet available in 7in or 8.9in versions - as well as updating its original Fire tablet and is bringing them to the UK for the first time.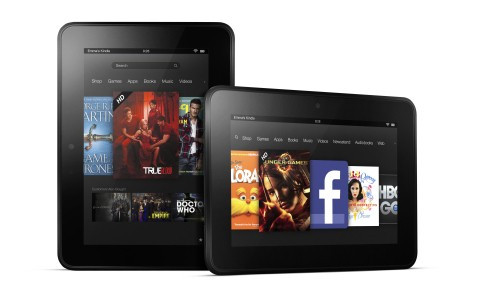 Amazon held a major press conference in San Diego where it unveiled a new Kindle, in the form of the Paperwhite, whilealso updating its original Kindle Fire (see below).
However the headline announcement was its brand new 7in and 8.9in Kindle Fire HD, which will come with a high resolution display and Dolby surround sound.
The 8.9in Kindle Fire HD will feature an IPS Display with a Full HD resolution of 1920 x 1200 giving it a pixel density of 254ppi. The screens also have a laminated touch sensor which removes the air gap seen in many tablets and Amazon believes this will reduce glare by 25 percent.
The new tablet will be powered by the Texas Instruments OMAP 4470, which Amazon says will outperform the quad-core Nvidia Tegra 3.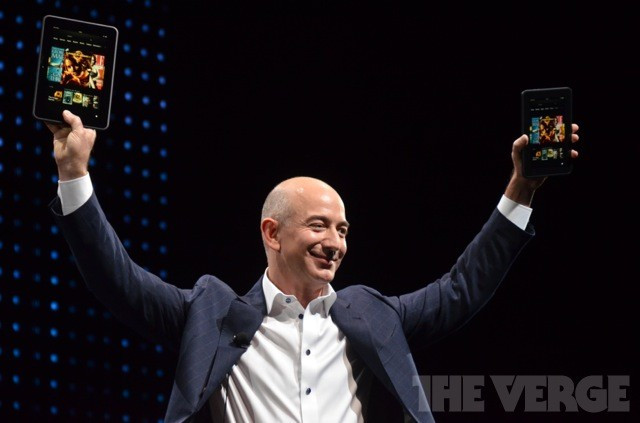 The Kindle Fire HD will come with 16GB of in-built storage as standard but a 32GB version will also be available. The tablets will come with what Jeff Bezos, Amazon founder, called the "fastest Wi-Fi" - which is thanks to dual antennas (5GHz and 2.4GHz).
The tablet will also use the MIMO technology to help reduce the problem of physical objects getting in the way of your Wi-Fi signal. A 4G LTE version will also be avaiable with a $50-a-year contract.
Bezos also spoke about a number of new apps made specifically for the Kindle Fire including a new email app, Facebook and Skype apps as well as a FreeTime.There will be HD cameras on the front of both versions.
The FaceTime app lets you set time limits for your childrens, for different kinds of content - 30 minutes of games, hours of reading, and the like. You will be able to set limits for each of your children too.
Another new feature unveiled is the integration of IMDB (which is owned by Amazon) called X-Ray, a feature we've seen on Kindle ereaders for a couple of years. This will let you learn more about an actor, director or film - much like the original let you learn more about a books character.
Even better news for fans on this side of the Atlantic is that the 7in Kindle Fire HD is coming to the UK costing £159 for the 16GB version with pre-orders open now and devices shipping from 25 October.
There is no word yet on the 8.9in version coming to the UK.
Amazon did announce however that it will be creating 2,000 jobs in the UK with the opening of three new UK centres.
Amazon also announced a US-only 8.9in version, costing $499 with 32GB of storage and featureing 4G LTE, with a $50-a-year plan which gives you 250MB per month, 200GB of cloud storage and $10 Amazon credit.
Updated Original Kindle Fire
Amazon alos updated the original Kindle Fire by doubling the RAM, updateding theprocessor to make iot 40 percent faster as well as making the battery last a lot longer. The original Kindle Fire will launch in the UK also, costing just £129 and is available for pre-order now, shipping on 25 October.