Amazon Announces Kindle Fire, 7-inch Tablet with Android OS, Priced at $199
Amazon has announced the Kindle Fire, a touchscreen tablet intended to rival the iPad and BlackBerry PlayBook, with a 7 inch screen, Android operating system and $199 price tag.
The Kindle Fire, which will be only available in the U.S. at launch, was leaked just minutes before today's announcement startedwinamp will be Amazon's first product in the tablet market, as the company broadens its popular Kindle range.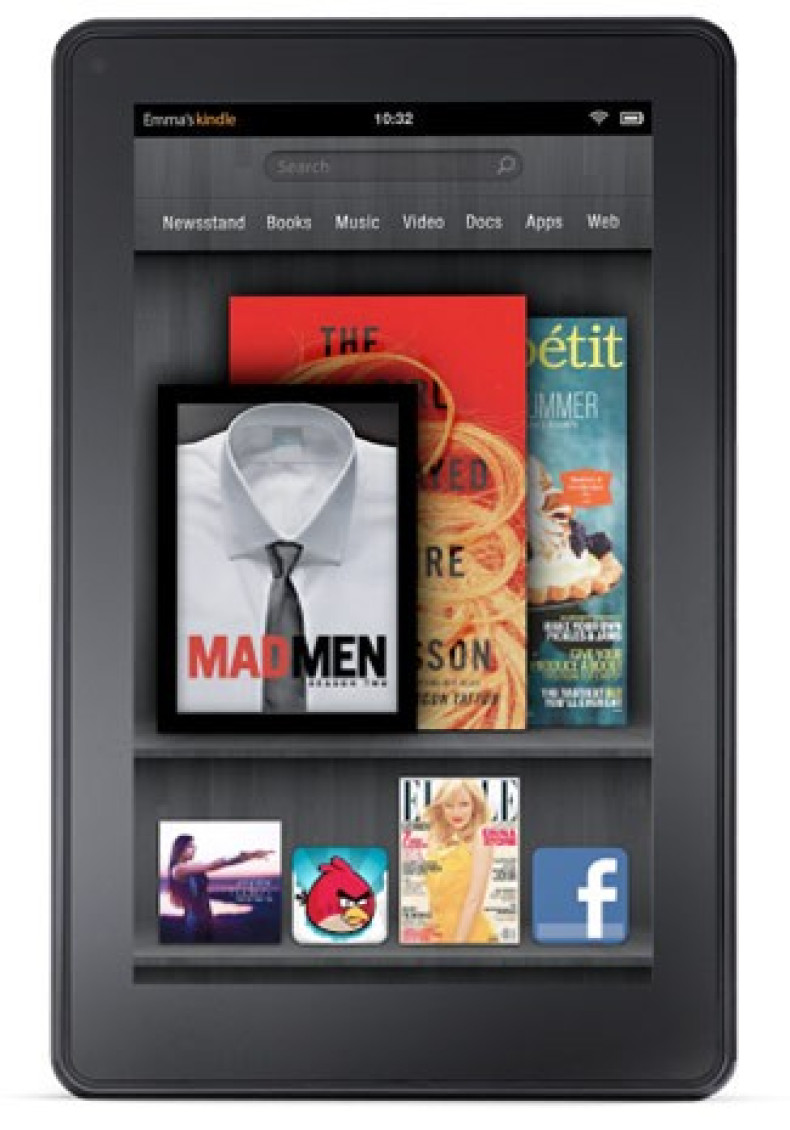 CEO Jeff Bezos unveiled the Fire today, with its duel-core processor, Gorilla glass coating, Wi-Fi and access to 100,000 movies and TV shows, 17 million songs, the Android appstore and Kindle bookstore. The $199 pricepoint is less than half the price of an iPad; Bezos said: "We're building premium products at non-premium prices."
The Kindle Fire will have many features that Kindle users are familiar with, including Whispernet, which will keep all content - including books, magazines, personal documents, TV shows, movies and music - synced between the tablet and Amazon's Servers. In an apparent dig at Apple, Bezos said: "Syncing should be done invisibly in the background and it should actually work."
Despite running Android, the Kindle Fire has its own user interface on top of the Google operating system, which can be personalised to show content however the user wants. The tablet can multitask, so users can listen to music while reading a book, playing a game, or browsing the internet.
The browser uses 'Dynamite Split Browsing', which lets Amazon's EC2 servers do all of the hard work, scaling down images and grabbing content from the web, instead of loading up pages directly on the device. Once Amazon's servers have accessed the page requested, the whole page is sent over Wi-Fi to the Fire. Amazon claim that this provides a faster browsing experience and means that less data is downloaded to the device.
All content purchased on the Kindle Fire is automatically stored on Amazon's servers and the device itself. Users can delete content whenever they want, and re-download it for free from the server.
The Fire does not have 3G, so content can't be downloaded unless connected to a Wi-Fi hotspot, but it's worth remembering that the original iPad was Wi-Fi-only and the BlackBerry PlayBook is yet to include 3G.
Every Fire comes with a free 30-day pass to Amazon Prime, where TV shows and movies can be downloaded using the Prime Instant Video service, which offers 11,000 commercial-free movies and TV shows. Amazon prime is $79 a year after the 30-day free trial.