Amazon has been granted a patent for a smart mirror that would supposedly let online shoppers see clothes on themselves before buying.
A combination of the mirror, cameras and projectors would digitally map clothes from Amazon onto the body of potential buyers. Not only will shoppers be able to "try on" the clothes, the mirror will also be capable of portraying different backgrounds, meaning people can see how clothes look at the beach, on a night out, and so on.
There is no guarantee Amazon will actually make the Smart Mirror, however it has been making inroads into the fashion sector. The online shopping company launched seven brands in 2016 for affordable clothing and now offers thousands of options for men, women and children.
In 2017, Amazon unveiled Prime Wardrobe, which lets shoppers have clothes delivered before paying to try on at home. After seven days, the clothes can either be returned or bought. The Smart Mirror could either complement this service, or replace it.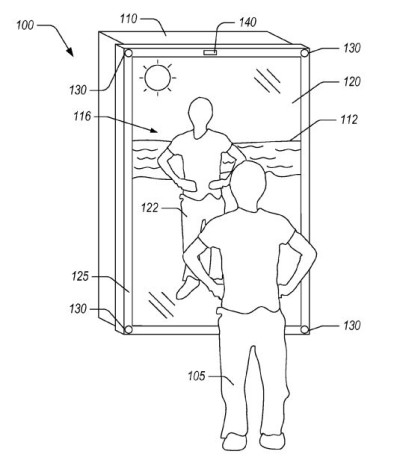 Amazon are no strangers to futuristic tech. In 2017, it wanted to roll out Amazon Key, which would allow drivers to enter the homes of shoppers to drop of parcels. Using a mixture of digital locks, a security camera and driver specific codes, Amazon promised the service would be secure. Just months later, however, hackers revealed this was not the case.
And at the pinnacle of Amazon's ambitious ideas is its physical store. Food shoppers can enter, with their smartphones in their pocket, and pick up any amount of food without visiting a till. The shop uses weight and proximity sensors to charge the Amazon account.