Jose Mourinho may already have agreed a deal to re-join Chelsea, according to Tottenham Hotspur manager Andre Villas-Boas.
After Real Madrid's exit from the Champions League semi-final at the hands of Borussia Dortmund, Mourinho claimed his career in the Spanish capital could be over.
The Portuguese boss, who manager at Chelsea from 2004-2007, added that he wished to return to a club that 'loved him', sparking suggestions over an iminent and triumphant return to Stamford Bridge.
And Villas-Boas, who was Mourinho's assistant during his spell at FC Porto, says such was the abrasive nature of the 50 year old's declaration, he may already have a deal in place to move back to Chelsea.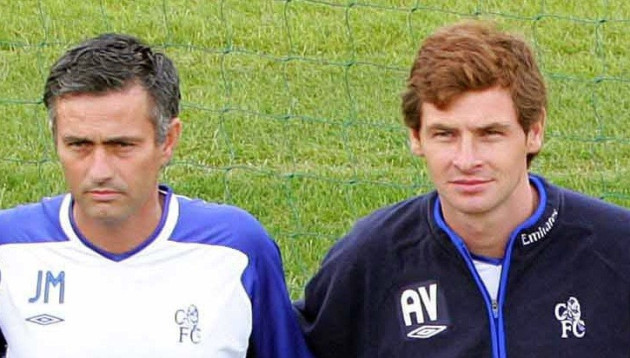 "He obviously wants to come back to England, whether he has a club aligned or not, we never know," Villas-Boas said.
"It's extremely unlikely when someone makes it that public that something is not set out already but he is a great addition to the Premier League. He has a wonderful history in this league and I think it will be spectacular to have him back.
"When he left (England) he wasn't that well loved by a few of you guys (the media) and that was something we talked about.
"He was loved in all the clubs where he has won titles, in Real Madrid the same.
"There is maximum respect for what he has achieved, but for it to be at the level of Real Madrid's expectancy, we will never know. Probably not, but he certainly has won a league against a dream Barcelona team, which is a great achievement."
Mourinho reached his third successive Champions League semi-final with Real only to crumble to defeat against a Dortmund side who face Bundesliga champions Bayern Munich in an all-German final on 25 May at Wembley.
Villas-Boas is one of five permanent managers to have been sacked by Chelsea owner Roman Abramovich since Mourinho's departure six years ago, but would be a high profile opponent of the self-professed 'Special One' upon his return to English football.