Tottenham Hotspur manager Andre Villas-Boas says the club have had contract with a number of potential replacements for Luka Modric as his move to Real Madrid reaches a conclusion.
The Croatian has flown to the Spanish capital to negotiate a move to the La Liga champions as the transfer saga of the summer looks close to being settled.
And Villas-Boas says Spurs have wasted little time in searching for a replacement, with contact with several targets already having been made.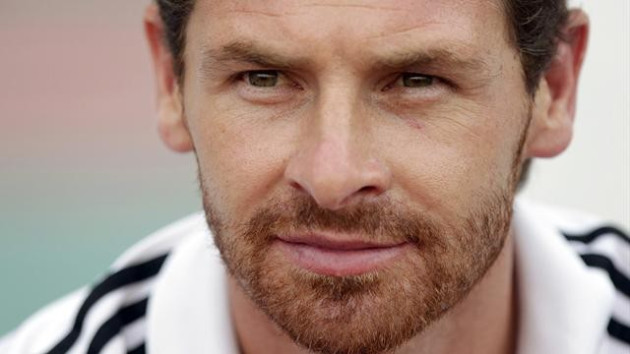 "From what he has told me the talks are on-going," Villas-Boas said on the Modric deal. "They stalled a little bit but have picked up so anything can happen in the next couple of days.
"I can understand Luka's situation. It is difficult for him to live with it, but he understands the chairman can't do anything except for the value to be met."
"If the transfer happens we will look to strengthen the squad.
"We have made contacts with a couple of clubs and players, but before this situation is solved we can't do anything."
Having submitted a transfer request last summer in order to force through a move to Chelsea, Modric appears on the verge of completing his move away from White Hart lane after a summer of protracted talks.
One player Villas-Boas could have in mind to replace Modric could be former charge Joao Moutinho, who played under the 24 year old during his days at FC Porto.
The 25 year old has made a timely reference to his immediate future at the Primeira Liga side, claiming any bid for his services will be evaluated.
"I will continue to work," he told RTP. "If an offer arrives, and it is good for both parties, Porto will, of course, study it.
"I do not know if there is the possibility of joining Tottenham. Every player has the ambition to try new leagues, but I am at Porto and I will continue to work in the same way."
With only one first-team striker available to him, in Jermain Defoe, Villas-Boas will have been buoyed by the striker's winning goal for England against Italy on Wednesday.
However, the head coach is determined to add to his attack, with a deal to sign Emmanuel Adebayor following his successful loan spell last season yet to be clinched.
"I spoke to Jermain and his agent about the situation," he said.
"Obviously we are looking for one more striker because that is the reality of the Premier League - you can't survive with only two strikers. You need three or four. At the moment we are looking to strengthen in that position.
"But last season, Jermain scored 17 goals and was a key player for Tottenham. He will continue to be that.
"He knows we are in the market for one more striker, but he understands that competition is what makes people tick