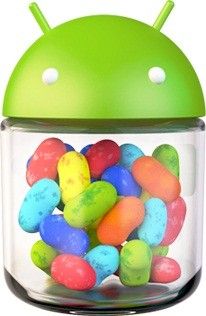 Google's highly anticipated mobile operating system - Android 4.1 Jelly Bean - was launched at the company's I/O conference in San Francisco just a few days back. Keeping up with the company's tradition, the Jelly Bean update holds a couple of surprises
The new Android update ports on several leading smartphones such as the Galaxy Nexus, Motorola Xoom and the mighty Galaxy S3 from Samsung. As Android Authority notes, to uncover the hidden Easter eggs, navigate to settings > select About Phone and repeatedly tap the version number to trigger the floating Jelly Bean animation on the colourful screen. The animation transforms to a mini-game when you long press the screen. You can keep flicking the Jelly Beans off the screen endlessly, until you get bored of the game.
The earlier Android 2.3 Gingerbread update featured the Easter egg - zombie art - by Jack Larson, which was followed by the Honeycomb update with Bumble Bee surprise.
Jelly Bean sports a host of exciting new features including enhanced voice search, Google Now, expandable notifications and superior performance than its predecessors; thanks to Project Butter and a refined user interface?
Besides, if the display size matters to you then you always have the option of getting Google's latest tablet device - Nexus 7 - with Jelly Beans onboard. Get the high performance tablet at a price bargain deal of £159 for 8GB storage and 199 for 16GB, with the goodness of Jelly Bean sprinkled all over it.