Recently announced Android 4.1 (Jelly Bean) is being ported through a plethora of smartphones in a short span of time. The Jelly Bean that was announced at the Google I/O in San Francisco is claimed to be the fastest and smoothest version of Android yet. It comes with major improvements and offers new features for users. It contains a major update to the Android notifications framework allowing the apps to display rich and larger notifications which can be easily expanded or collapsed by just pinching or swiping.
Recently, Android developers have ported the Jelly Bean to Samsung Galaxy Nexus, HTC One X and Samsung Galaxy S3. Now, the owners of Samsung Galaxy S2 will be able to get a taste of Jelly Bean on their handset. An XDA developer LastStandingDroid has ported the Jelly Bean to the Galaxy S2 GT i9100 handset. The ROM is based on the Jelly Bean that comes on Galaxy Nexus device and a modified CyanogenMod 9 Kernel. Unfortunately, the ROM lacks functionality of some features such as Wi-fi, Bluetooth, Camera, Google Search, Audio, Logcat and more.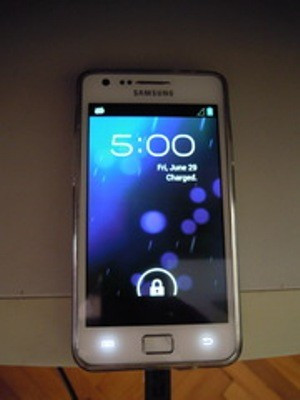 If you are waiting to get a taste of Jelly Bean on your Galaxy S2, you can check for more details and instructions on the official thread on xda-developers. The developer recommends you to be aware before trying the flashable zip as it can brick your device. "Please next time before flash make sure you got proper backup and all working so you can easily revert your phone to old Rom," claims LastStandingDroid on xda-developers. In addition, the developer suggests having the ClockworkMod (CWM) 5.x.x.x recovery with a proper backup before flashing. However, on a serious note, users are advised to wait for Samsung's official update to Jelly Bean.
Samsung has notified users that it will be offering Jelly Bean update for "eligible" devices. The Korean giant has released its statement to folks at PocketNow. "Samsung will soon announce which additional devices are eligible for the Jelly Bean update. As the world's largest smartphone manufacturer, Samsung, leads the Android community with best-in-class devices like Galaxy S III, and is creating new device categories with products like the Galaxy Note. Samsung has delivered the most Nexus-branded lead OS devices and we are pleased that Google will be bringing Samsung Galaxy Nexus and Nexus S customers the first experiences of Jelly Bean on a handheld device."