Google recently announced its new Android 4.1 Jelly Bean at the Google I/O developer conference 2012. Since then users have been eagerly waiting to get a taste of the new Android OS on their devices. Developers can now rejoice since Google has released the Jelly Bean source code. It will be helpful for developers as well as advanced users who can get it from Android Open Source Project (AOSP).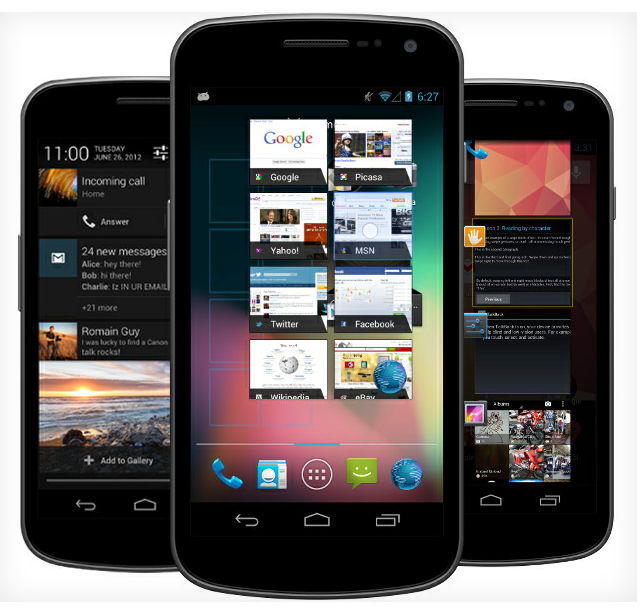 AOSP technical lead Jean-Baptiste Queru claims that the name of the tagged release is android-4.1.1_r1. "We recommend that you create new clients, even if you're working in the master branch. It'll make your clients smaller and faster to sync," claims Queru on Android Building. Queru notes that proprietary binaries are available for the new Nexus 7 tablet and the Galaxy Nexus with those for teh Nexus S and Xoom to follow.
The factory images for the devices are expected to follow after the over-the-air updates are rolled out. The complete Jelly Bean source code can be downloaded after full replication which Queru estimates will be around 2am GMT on 11 July. Developers can begin downloading here.
CyanogenMod, most popular firmware distributior for Android-based devices, has announced that CyanogenMod 10 will be based on Jelly Bean. "With CM9 (and ICS) being such a large jump from CM7 (GB) we decided it would be best and most efficient to essentially rewrite CM enhancements from scratch.
"This added a bit of time to our development cycle, but the initial investment in cleaning our codebase has paid off, and CM9 is better for it. Now that JB is around the corner, we are in a place where most of our code will merge cleanly into JB, with minimal fuss," explains CyanogenMod.
In the meanwhile, Android 4.1 Jelly Bean is being ported to a range of devices by XDA developers. Jelly Bean, successor to Ice Cream Sandwich, promises to make everything smoother, faster and more fluid. It is optimised to offer the best performance and the lowest touch latency.
"Android phones earned a bad rep over the years for exhibiting clunky, even stuttering performance at times compared with the silky-smooth operation of Apple's iOS devices," explains CNET. "With Jelly Bean, Google has taken steps to squash these criticisms." As part of announcing the Jelly Bean, Google has unveiled Project Butter, one of the major innovations of Jelly Bean.