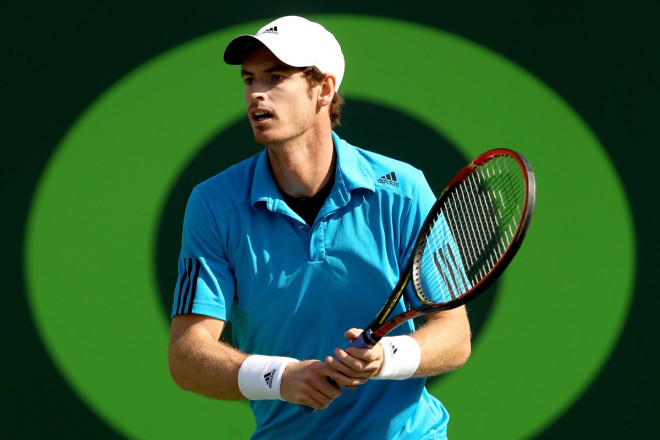 Andy Murray hopes to appoint a new coach before the French Open next month after whittling down the shortlist to eight names.
The Wimbledon champion parted ways with Ivan Lendl in March after a two-year partnership during which he won two grand slam titles and singles gold at the London 2012 Olympic Games.
After skipping the start of the clay court season at the Monte Carlo Masters last week, Murray has begun his search for a successor to Lendl and said during a trip back to Dunblane to receive the freedom of Stirling and an honorary degree, the shortlist is down to "seven or eight people".
"In a perfect world, I would have someone in place before the French Open, but it's hard because there a lot of things that go into it with contracts and finances and stuff like that," he added to BBC Scotland.
"It is about speaking to a few people trying to find the right fit. I hadn't done that until 10 days ago. I wanted to concentrate on a few tournaments. Now I've had a bit of a break, I've had a chance to do that."
The French Open begins on 25 May before Murray starts his defence of his Wimbledon title on 23 June.
Having appointed eight-time grand slam champion Lendl as his coach at the start of 2012, Murray could continue the trend recently adopted by Novak Djokovic and Roger Federer and opt for another former major winner.
World No.2 Djokovic began working with German Boris Becker at the start of the year while 17-time grand slam champion Federer appointed Stefan Edberg in January.
Murray though has not yet ruled out working with an out-and-out coach as oppose to an ex-player
"It could be either," the 26 year old explained. "It's about how the two of you get on, how they see your game and how you are developing and the amount of time they can give you to do the job properly.
"They also need to fit in with the team because I'm not going to clear out all of the guys I work with and bring a coach in who wants to do things completely differently."
"You don't necessarily have to speak to that person," he added. "There's a few other people you can chat to to find out whether they'd be interested and whether they would be capable of giving the time.
"There's people on there you don't know that well, so it's good to get opinions from other people.
"That can help form a decision to get down to a smaller number on the shortlist. Then you end up speaking to a couple of people and decide on the person that you like the most and think would be the right fit."