Sotheby's Sells Warhol Work for Record Breaking $105.4m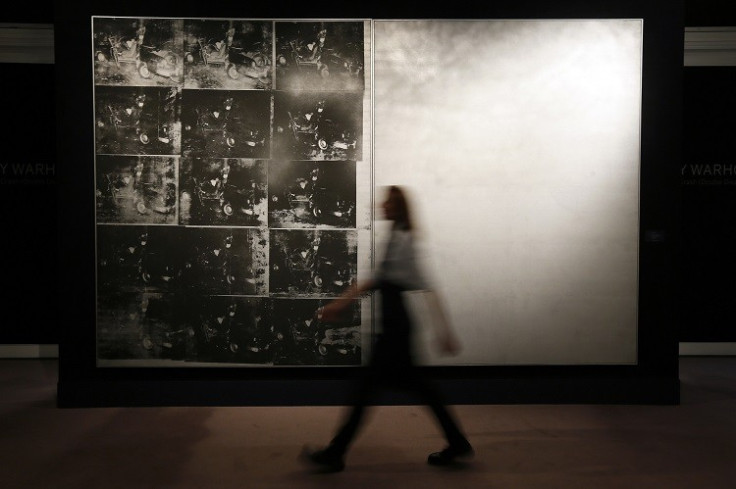 One of Andy Warhol's most famous paintings has been sold for almost double its estimated price at Sotheby's.
The picture called Silver Car Crash (Double Disaster) raised $105.4m (£65.7m, €78.2m) at auction; it was expected to sell for about $60m.
The previous record for a work by Warhol, set in 2007, was $71.7m for Green Car Crash, another of the artist's iconic death and disaster images.
The Warhol sale came just 24 hours after a Francis Bacon piece, Three Studies of Lucian Freud, sold for a record breaking $142.4m at Christie's, which is the main rival of Sotheby's.
The Silver Car Crash is eight feet tall and 13 feet wide and consists of two canvases.
It dates from the early 1960s, part of Warhol's dark exploration of images of accidents and poisonings which the artist sourced from newspapers of the day.
Big Auctions
The astonishing figure set by Warhol was part of an auction of contemporary and post-war art that totalled $380.6m and was part of the biggest auction in Sotheby's history.
Of the 61 lots on offer only seven failed to sell. The total was just shy of the $394m high pre-sale estimate.
Other highlights of the sale included Gerhard Richter's A.B. Courbet, which sold for $26.5m and Jean-Michel Basquiat's Untitled (Yellow Tar and Feathers), which fetched $25.9m.
Both beat their $25m estimate.
However, the sale could not come close to matching Christie's recent auction which raised $691.6m - the highest ever for an art auction.
Christie's had attracted collectors from 42 countries with strong bidding from American, European and Asian collectors as well as from institutions.
© Copyright IBTimes 2023. All rights reserved.