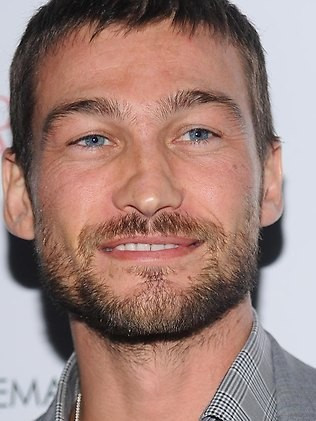 Andy Whitfield, the Australian-based actor who found fame playing Spartacus in the TV series "Spartacus: Blood and Sand" died aged 39.
Whitfield passed away at his home in Sydney, losing a battle with non-Hodgkin's Lynphoma of which he suffered from in March, 2010.
The 39-year-old actor was best known for his role as Spartacus in the popular hit TV series "Spartacus: Blood and Sand".
According to the Daily Mail, Whitfield passed away from cancer in the arms of his wife.
Whitfield's wife Vashti said in a statement Whitfield died in the "arms of his loving wife."
Andy Whitfield, appeared in all 13 episodes of the first season first aired in 2010, and was preparing to begin work on the second when he was diagnosed with cancer.
The welsh-born actor was briefly declared cancer-free, but suffered a recurrence of the disease later in 2010 and was ultimately forced to leave the role of Spartacus, with network producer Starz recasting Australian actor Liam McIntyre as the replacement.
Spartacus director, Steve DeKnight, took to Twitter to express his pain. 'No words to express the depth of such a loss. You will be deeply missed, my brother,' he wrote.
Lucy Lawless has paid tribute to her Spartacus co-star Andy Whitfield, who passed away yesterday.
Lawless said on her website Whitfield was a "gentle man who never had a bad world about anyone".
"Andy's two babies will always know that their Daddy cherished them and their mother, Vashti, above all things."