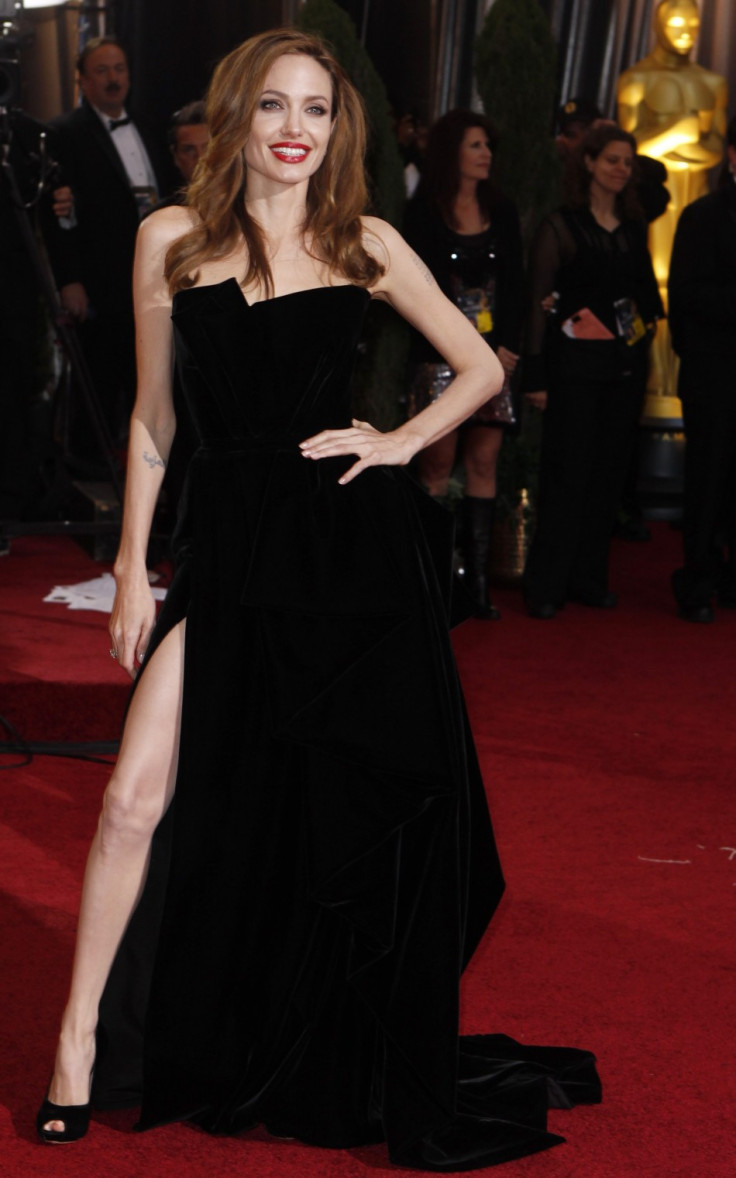 Hollywood fashion diva Angelina Jolie's right leg became the focus of all Internet attention, after she appeared at the 2012 Oscars looking sexy in a black Versace gown with a thigh high slit.
In fact, she looked so sexy that a Twitter account was instantly created - @AngiesRightLeg - "I am Angelina Jolie's right leg" - which has so far attracted more than 25,000 followers.
Jolie, who accompanied partner Brad Pitt to the Oscars, was seen continuously adjusting her dress to ensure the cameras caught the leg from every angle, reported the Mail Online.
After the account was created, there were tweets that read:
"I'm a leg, get a load of me!!"
"Great meeting most of you for the first time last night at the Oscars!!"
"Left leg and I talked -- everything's cool. Next Oscars, she gets the slit."
There were also messages from the account's followers:
"The dress was too much for the leg. Look like you were trying too hard to show off the leg."
One more tweet said: "I expected more snark from @AngiesRightLeg. @JLosNipple is doing a better job. #oscars."
Incidentally, a similar account - @JLosNipple - was created after Jennifer Lopez suffered a slight wardrobe malfunction at the Oscars. This is the only Twitter page that @AngieRightLeg is following.
Recently, @JLosNipple tweeted to @AngiesRightLeg, after the latter got more followers than Lopez: "Your tweets are lame....yet props to having four times as many tweets as a tit....@AngiesRightLeg."
One more tweet read "@AngiesRightLeg You're lucky you're TV friendly....and have Brad Pitt. Sigh, life of a b**b."