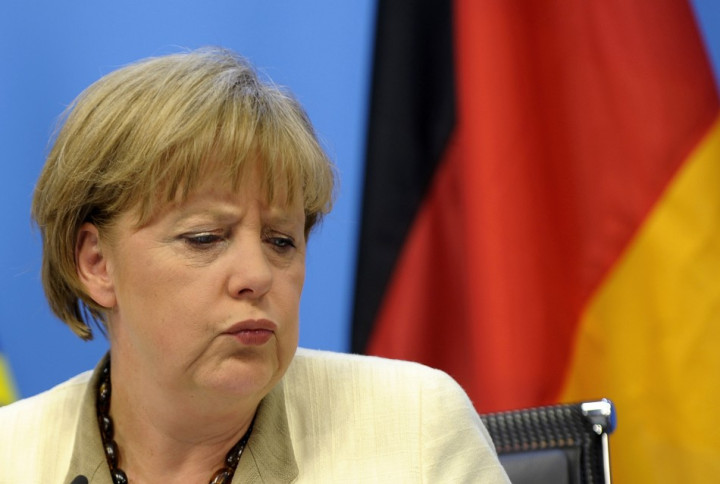 German chancellor Angela Merkel has slammed the secret phone call recordings between Anglo Irish Bank executives, which contained laughter and mocking tones about European authorities, a stanza from the Nazi anthem and suggestions that officials were deliberately misleading the government and regulators.
Speaking at a press conference at the EU Summit, Merkel said the phone calls were damaging democracy.
"I have nothing but contempt for this. The tone seems to be similar across all banks. It is a real damage to democracy...for everything we work for," said Merkel.
"It is, for us, a huge challenge to convince people who get up every day [to] do their work and always pay their taxes [and] even show solidarity with other people who are weaker.
"All of this is destroyed by that and so I have nothing but contempt for that. For people who go to work every day and earn their money, it is very, very difficult to understand, if at all."
She added that the "disrespectful tone" appeared to be a common problem in the banking community in Ireland, Germany and elsewhere.
This week, Ireland's Independent newspaper released a set of secret recordings on its website between the now defunct AIB's head of capital markets, John Bowe, and director of retail banking, Peter Fitzgerald.
Ireland's central bank announced it will investigate whether secret phone call recordings between Anglo Irish Bank executives prior to receiving a state guarantee and huge bailout contain evidence that the bankers deliberately misled the government and regulators about the financial health of the group.
In one of the phone calls, executives burst out laughing after Bowe sang the first few lines of Deutscheland, a song that hasn't been used since the Nazis used the first stanza in their anthem.
They also laughed at how much German money was flowing into the country as Ireland's finance minister installed a state guarantee scheme for all banks.
Ireland's Minister for Transport Leo Varadkar also waded into the debate and said he largely agreed with Merkel's comments.
"What these tapes have done is reminded the world of the culture and the banking system that existed under that last Fianna Fail government," said Varadkar.
"I don't that think people are all that surprised by the content of the tapes. Most people have suspected for a very long time that the bankers in Anglo Irish bank deceived and fooled the government.
"I think was has been really gut-wrenching and which has really turned stomachs has been the tone of the tapes, the arrogance, the avarice and just the absolute disregard for the public."