Anna Watson: Photo Diary of a Muscle-Bound Cheerleader [SLIDESHOW]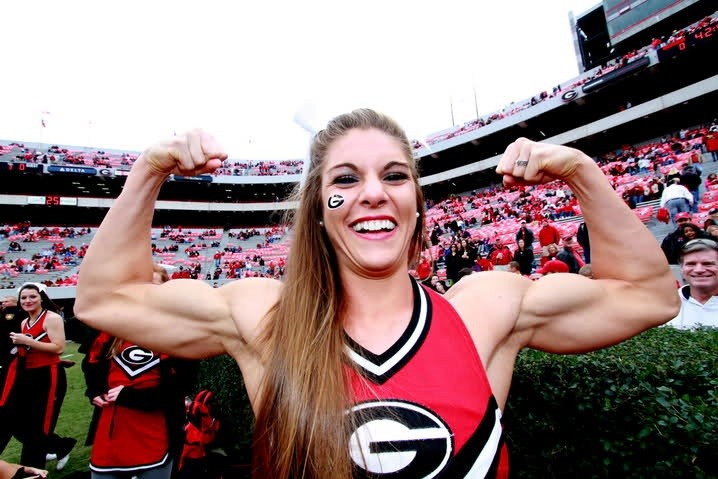 Anna Watson, a muscly cheerleader from the University of Georgia, has turned down a $75,000 (£48,000) modelling contract because she would have had to take steroids.
The university newspaper Red and Black reported that Watson, 21, declined an offer that she received for a fitness-modelling contract because she refused to take Anavar, a legal anabolic steroid that would have helped her gain up to another 50 pounds of muscle.
"I don't serve a modelling agent. I serve the Lord," Watson told the paper.
"I'm not going to compromise my morals and my beliefs just to take pictures. I believe that my body is a temple and a beautiful creation, so I don't want to put anything into it that can harm it."
Pictures of the football cheerleader, who is said to be the strongest female cheerleader in America, quickly began to circulate, with people seemingly shocked at the ripped physique of the sports science major from Fayetteville, North Carolina.
Click through the slideshow to see more photos of the cheerleader who has more buff than many American footballers.
Cheerleader Anna Watson: Dark Side of Female Muscle Worship Fantasies
© Copyright IBTimes 2023. All rights reserved.