Photos of muscly Georgian cheerleader Anna Watson have shone the light on a sub-culture that repulses some and gives enormous pleasure to others - female bodybuilders.
The site of bronzed and oiled-up woman flexing muscles that would dwarf many men's is seen as repellent for many people, male or female.
There are frequent competitions where woman from all over the world flex for the chance to be crowned Ms International or Ms Olympia - both international bodybuilding competitions held annually by the International Federation of Bodybuilders.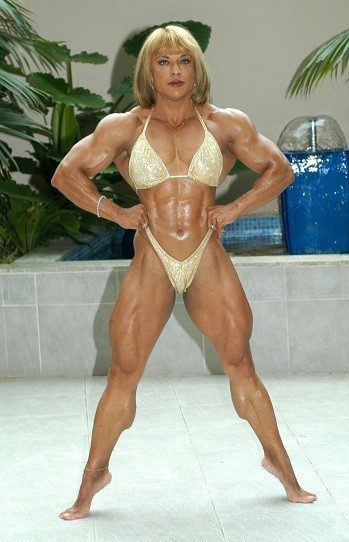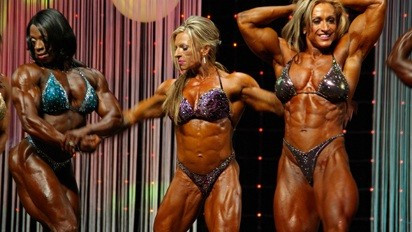 Woman's bodybuilding began to achieve some mainstream exposure in the 1980s and even saw one of its competitors, Anita Gandol, appear on the front cover of Playboy in 1984.
The idea that some men may find this woman sexually attractive may not be the most unusual concept, especially when you consider some of the darker and grotesque sexual fetishes.
The clinical terms are sthenolagnia (sexual arousal from muscles) and cratolagnia (sexual arousal from the demonstration of strength). But there are certain people who not only find these ripped women sexually attractive, but submerge themselves in a whole other sub-culture, one that goes way beyond the timid world of female bodybuilding.
Female Muscle Growth (FMG) goes outside the usual attraction of female bodybuilders and extends into a sexual fetish involving fantasy woman with obscene and unnaturally sized muscles.
There are many websites dedicated to Female Muscle Growth, with many containing comic drawings, computer images and videos and photographs of female bodybuilders. One of the more popular aspects of the FMG culture is the Female Muscle Growth Stories.
The Female Muscle Growth story is the literal form of FMG. Each story usually consists of a detailed process and reasons behind a woman's transformation into a muscle-bound Amazon. The stories mostly follow the same story order: There's a female protagonist who is being bullied or abused and decides to have a life-changing experience. ("Jessica positively hated being Parker's secretary. He was a cruel, boorish, self-centred cutthroat b*****d." (Massive Potential by Scoundrel).
This is followed by a catalyst, where the transformation is the result of a magical or scientific nature ("Jenna knew of the crystal from an old tale that her grandfather once spoke of. The crystal's powers would give the holder great power and strength." (The Crystal, Anon)
The stories then go on to vivid and sometimes extremely lengthy descriptions of the muscle growth, which can vary in the level of size they grow to. ("As she reached7 feet in height all of her clothing had been destroyed by her outrageous musculature. She flexed her arms repeatedly, each time they grew larger and larger. Her thighs were already larger than Timothy's' chest." (Hillary Grows Muscle, Anon).
Once the female character has gone through her transformation, she then decides what to do with her new superior strength, be it going on a destructive rampage or, extract revenge or gain some sexual gratification. "She owned him completely. He would do whatever she told him to do, and would do it gladly. He feared her, worshipped her, was incredibly attracted to her." (Private Match, Mick Sloane). All stories found via thevalkyrie.com.
Far removed from the mainstream - you will not be able to find these works of fiction in any local library or bookstore.
Anna Watson: Photo Diary of a Muscle-Bound Cheerleader [SLIDESHOW]