Brazil: Surge in Plus-size Bikinis Makes 'Chunky' Trendy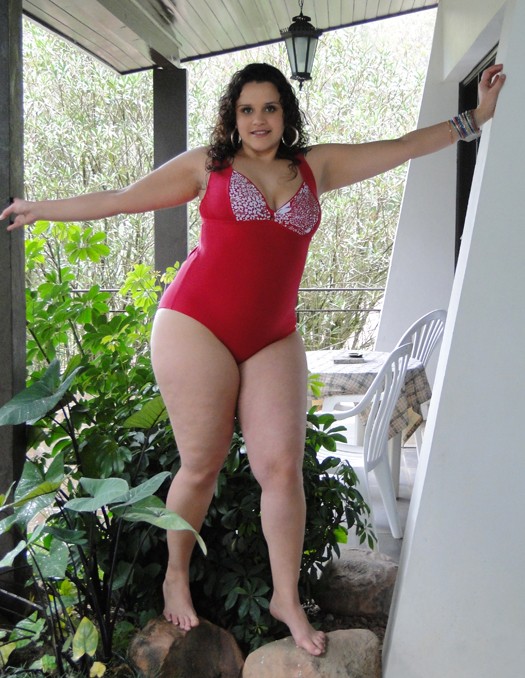 Giselle Bündchen and Adriana Lima might be some of Brazil's most well-known faces but not all women have the model's traditional size 0 body.
With its famous beaches and hot climate Brazil has a reputation for hosting some of the world's most beautiful and body-perfect women.
Super models however do not make up the majority of the world's population, and in one of the most body-conscious country, overweight women had little choice in the swimwear department.
"It used to be bikinis were only in tiny sizes that only skinny girls could fit into. But not everyone is built like a model," Elisangela Inez Soares , told the AP while sunbathing in her black size 12 bikini.
Clothing designer Clarice Rebelatto certainly agrees with Soares as she launched her plus-size beachwear line, Lehona, after finding it difficult to find designs that suited her body figure.
According to a 2010 study, 48 percent of adult women and 50 percent of men are now overweight in Brazil.
"Honestly, the problem went way beyond just bikinis. In Brazil, it used to be that if you were even a little chunky, finding any kind of clothes in the right size was a real problem," Rebelatto, herself a size 10 told the AP.
"And I thought, 'I'm actually not even that big compared to a lot of women out there, so if I have problems, what are they doing?'" she added.
Since its launch in 2010, the line has become a hit. Moving away from boring designs or unflattering colours, the line boast leopard spots and flower prints, and does not shy away from plunging necklines that enhance women's curves.
"We're working from the principle that bigger women are just like everyone else: They don't want to look like old ladies, wearing these very modest, very covering swimsuits in just black," said Luiz Rebelatto, Clarice's son and director of Lehona.
Acqua Rosa, a conventional swimwear label added a plus-size line in 2008. It t has also proven very popular as it now accounts for more than 70 percent of the brand's total sales, said director Joao Macedo and as demand grows, other brands could soon follow suit.
© Copyright IBTimes 2023. All rights reserved.