A 22-year-old student has been convicted of taking part in an Anonymous-led cyber-attacks.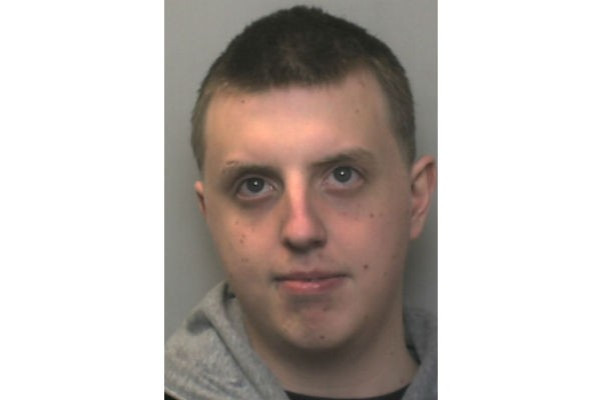 Christopher Weatherhead, of Holly Road, Northampton appeared in London's Southwark crown court today to hear a unanimous verdict of guilty from the jury of six men and five women, after just two hours of deliberation.
Weatherhead took part in the attacks in between August 2010 and January 2011 while he was a student at Northampton University. Having joined Anonymous, the 22-year-old took part in attacks against PayPal, MasterCard, Visa, Ministry of Sound, the British Recorded Music Industry (BPI) and the International Federation of the Phonographic Industry (IFPI).
The distributed denial of servcie (DDoS) attack on PayPal, which was carried out between 8 and 17 December, 2010, crippled the company's website.
PayPal claimed the attack cost them a total of £3.5 million, which includes both lost revenue and cost of improving its hardware and software against similar attacks in the future.
DDoS attacks are one of the most rudimentary forms of cyber-attack, and see websites' servers overwhelmed with huge volumes of tracffic forcing them to go offline.
PayPal was attacked by the hacktivist collective known as Anonymous becasue of the company's decision to stop processing payments on behalf of the Wau Holland Foundation, an organisation involved in raising funds for WikiLeaks.
Weatherhead had denied the charge of conspiring to impair the operation of computers between 1 August, 2010 and 22 January, 2011.
Mastercard
The amount the hacking cost MasterCard and Visa was not given but the defendant, in an internet relay chat (IRC) channel conversation with someone called Tred, boasted: "We have probably done some million pound of dmg [damage] to mc [MasterCard]."
The BPI was attacked on 19 and 20 September 2010, costing it £3,996 for online security and hundreds of pounds in other costs.
Four websites run by the Ministry of Sound were targeted in two separate attacks between 2 and 6 October 2010, which cost the company around £9,000 in additional staffing, software and loss of sales.
The financial cost to the IFPI was more than £20,000 as its website was down for nine days when it was hacked between 27 November and 6 December 2010.
Three other defendants had already pleaded guilty to the charge.
They are Ashley Rhodes, 27, of Bolton Crescent, Camberwell, south London; Peter Gibson, 24, of Castletown Road, Hartlepool; and Jake Birchall, 18, from Chester.
No date was fixed for sentencing but pre-sentencing reports were ordered for the four.
Judge Peter Testar said: "I am not making any promises at all by allowing bail and ordering a pre-sentencing report. This is a serious offence and I hope the defendant understands that."