Anonymous has posted the usernames and passwords of over 55,000 Twitter accounts online in apparent retaliation at the micro-blogging site shutting down some accounts.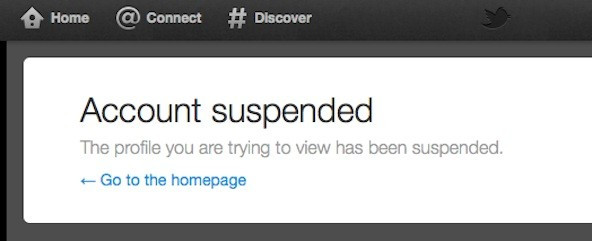 The hacktivist collective posted the usernames and corresponding passwords of 55,000 Twitter users on Pastebin, needing five seperate page as amount of data stolen was so large.
On closer inspection however, it appears as a large portion of the accounts were duplicates and the vast majority were related to accounts which had been suspended by Twitter in the past.
A Twitter spokeswoman, said in an e-mail to The New York Times: "We are currently looking into the situation. In the meantime, we have pushed out password resets to accounts that may have been affected. For those who are concerned that their account may have been compromised, we suggest resetting your passwords and more in our Help Center."
The company also pointed out that many of the passwords listed are not correct for the usernames they are associated with.
While no reason has been given for the attack, considering the release includes the usernames and passwords for a large number of spam accounts which have been suspended by Twitter, it seems likely that the leak was in retaliation for shutting down these accounts.
According to website Air Demon, which first reported the breach, Twitter could very easily improve the security on its site by implementing a password strength checker when people are signing up or changing their password.
This is far from the first time that Twitter has been hacked and numerous news and celebrity accounts have been hacked in the past. These include the official NBC News Twitter account which was hacked back in September last year and falsely reported that a plane had crashed in the site of Ground Zero. Other accounts which have been hacked in the past include Barack Obama and Britney Spears.
If you are worried that your account has been hacked, you can check out page one, two, three, four and five of the Pastebin dump and using your browser's search function (CTRL + F) type in your username to see if it appears.
Must Read
Anonymous hacks 55,000 Twitter accounts
Anonymous attacks Virgin Media over Pirate Bay blockage