Continuing a series of attempts to unmask prominent Anonymous member Sabu, fresh reports suggest the infamous hacker is in reality an FBI informant.
According to a report by Fox News, law enforcement across the world mounted a coordinated operation arresting several Anonymous and LulzSec members.
The news came alongside reports that Sabu - the name used by a prominent Anon running the @AnonymouSabu Twitter account - had been working with the FBI for months.
As well as alleging that Sabu was a "cooperating witness " Fox News went on to report that it had learned Sabu's true identity, listing him as Hector Xavier Monsegur; an unemployed father-of-two, living in a public housing project in New York's Lower East Side.
According to a number of sources who spoke to Fox News, as a result of Sabu's information, a worldwide police swooop took place this morning, in which five members of LulzSec - the offshoot of the loose network of hackers known as Anonymous - were arrested or hit with additional charges.
The five charged in the LulzSec conspiracy indictment were identified by sources speaking to Fox as: Ryan Ackroyd, aka "Kayla" and Jake Davis, aka "Topiary," both of London; Darren Martyn, aka "pwnsauce" and Donncha O'Cearrbhail, aka "palladium," both of Ireland; and Jeremy Hammond aka "Anarchaos," of Chicago.
The news has since led to widespread confusion across several Twitter accounts, with many questioning the authenticity of the article.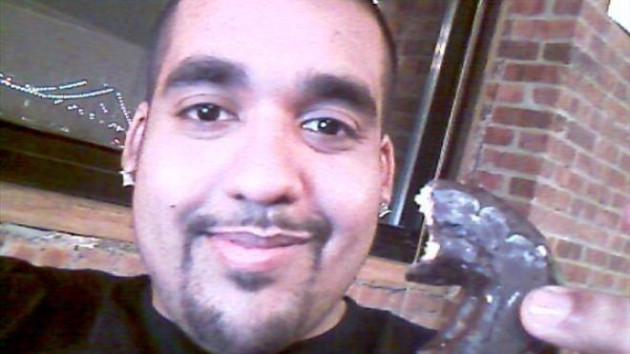 "I cannot believe the statement @anonymouSabu is an informant, Fox lied before" read one tweet from DiscordiAnon.
"I hope the news about @AnonymouSabu isn't true. I wondered about the DM he sent me earlier. I still adore him for his support & friendship," followed another from AnonNep.
The Fox News report is the latest in a long line of claimed Sabu unmaskings. Despite being a prominent member, Sabu has previously lived up to the collective's namesake, with every past claim regarding his identity turning out to be false.
The International Business Times UK cannot verify the authenticity of Fox News report.
UPDATE 16:01 06/03/2012 Reuters has reported that Monsegur has pleaded guilty to carrying out internet attacks on the likes of PayPal and MasterCard.