Deep brain stimulation helps to boost perceptions of body image in people suffering from anorexia nervosa.
Canadian researchers have found that the neurological procedure, which moderates the activity of dysfunctional brain circuits, helps improve body weight, mood and anxiety levels.
Nir Lipsman, from the University of Toronto, and Andres Lozano, a neurosurgeon at the Krembil Neuroscience Centre of Toronto Western Hospital, studied six patients with chronic treatment-resistant anorexia.
DBS involves inserting a brain pacemaker that sends electrical pulses to parts of the brain. It is used to treat patients with Parkinson's and chronic pain.
All six patients would probably continue to suffer from anorexia or die prematurely because of the severity of their condition.
Their average age was 38 and all bar one also suffered from psychiatric conditions, such as depression and obsessive compulsive disorder.
DBS was performed when the patients were awake. Electrodes were placed into the part of the brain involved in emotion. Testing continued at one, three and six month intervals.
After nine months, the researchers observed the patients and found half had gained more weight than they ever had from other treatments before.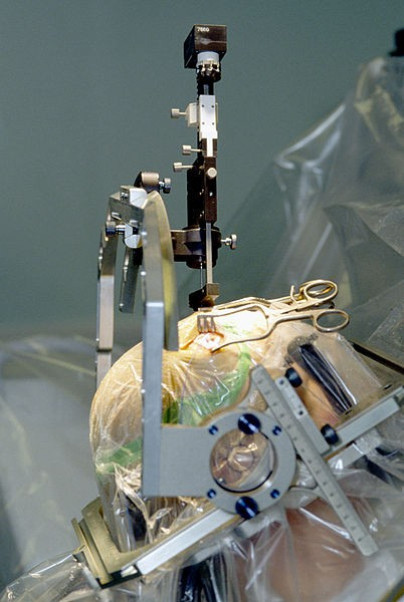 Four of the six patients experienced changes in mood, anxiety and control over their emotions, as well as more control over urges to binge and purge.
Two patients completed an eating disorder programme for the first time since they became ill.
It is estimated that around 1.6 million people in the UK are affected by an eating disorder, with 11 percent of these being men. However, the true figure could be much higher as there is a lack of data on these illnesses.
The researchers their study might provide another treatment option for patients in the future, as well as further the general understanding of anorexia.
Lozano said: "We are truly ushering in a new of era of understanding of the brain and the role it can play in certain neurological disorders
"By pinpointing and correcting the precise circuits in the brain associated with the symptoms of some of these conditions, we are finding additional options to treat these illnesses.
"There is an urgent need for additional therapies to help those suffering from severe anorexia.
"Eating disorders have the highest death rate of any mental illness and more and more women are dying from anorexia. Any treatment that could potentially change the natural course of this illness is not just offering hope but saving the lives for those that suffer from the extreme form of this condition."