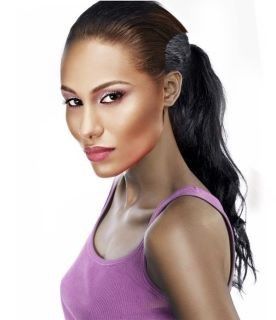 America's Next Top Model: All stars winner Lisa D'Amato has finally shed some light on the circumstances surrounding the sensational disqualification of her former rival, Angelea Preston.
Talking to Us Weekly, D'Amato, who was crowned the official winner of the 17th series of the show, denied rumours that Preston had originally won the show, but was dismissed in the eleventh hour after particular information about her surfaced.
The 31-year-old Top Model dismissed the rumours and said she always knew that she would beat Preston to win the coveted title.
She told the magazine: "Girls get eliminated each week. So it's part of the process. It's the nature of the beast. At the end of the day, at the end of the competition - checkmate. I won."
The budding model added: "Tyra Banks said something to me that I'll never forget for the rest of my life.
"She told me in Greece, in panel, in front of everyone, that in all the years of America's Next Top Model, in hearing all the stories from all the different girls all through the years, the one that stands out to her is from cycle five when I told her the story of my life and my childhood. Out of all the girls' stories, mine was the one that resonated in her heart."
CW, the network that produces the show, released a statement at the time of the disqualification, claiming that it had "learned information that made Angelea ineligible", forcing them to disqualify her from the competition. The details of the dismissal still remain shrouded in secrecy.
Speculation had been rife since Preston was axed, with some reports claiming that she had won the competition but had violated her confidentially agreement after she let the cat out of the bag on Facebook before the show aired.
Meanwhile, new rumours have surfaced about Preston, claiming that the shamed model planned to hold a press conference to explain the reason for her disqualification, but backed out after succumbing to pressure from the network.