Chelsea manager Antonio Conte admits he does not know whether Juan Cuadrado will remain at the club. Cuadardo, 28, signed for Chelsea in January 2015 from Fiorentina, but six months later he returned to Italy on a season-long loan deal with Juventus.
The Bianconeri are keen to bring him back to Turin, with the player's agent, Alessandro Lucci, currently in London trying to negotiate a deal between the two clubs.
Conte initially appeared keen for the Colombia international to have a role to play in his side at Stamford Bridge. "I'm very happy to have him and train him. I wanted him when I was a coach at Juventus and he will come back very soon and train and play with us," the Chelsea boss said after his official unveiling at the club in July. "Now, he's a Chelsea player and he'll stay with us. If something changes you'll know."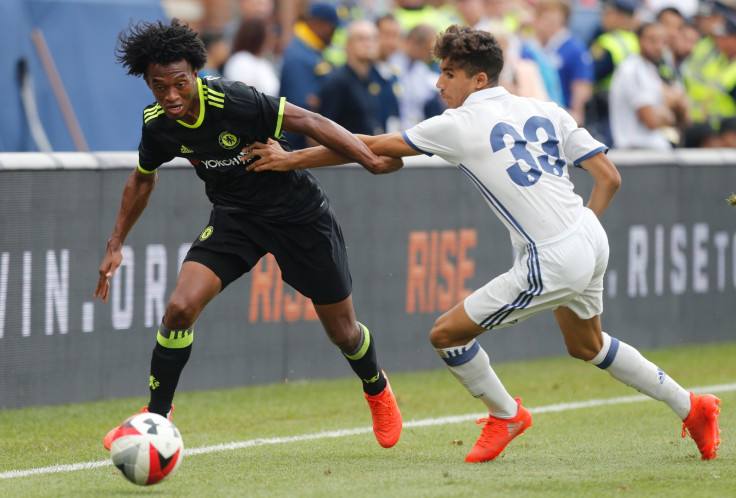 The former Italy head coach was less certain discussing the player's future at a press conference ahead of Saturday's (20 August) meeting with Watford, however.
"For Cuadrado, we are waiting on the situation," he said. "It must become more clear about his position at the club. Now he is Chelsea's player and today he had training with us."
Cuadrado was not named in the 18-man squad for Chelsea's league opener against West Ham United on 15 August, fuelling speculation of a move back to Italy. The Blues paid £26m for the Colombian's services a year-and-a-half ago. His agent Lucci was quoted as saying by the Evening Standard: "It is not an easy question. I will fly to London to try and unblock it."
Loic Remy's future at Stamford Bridge is also in doubt.