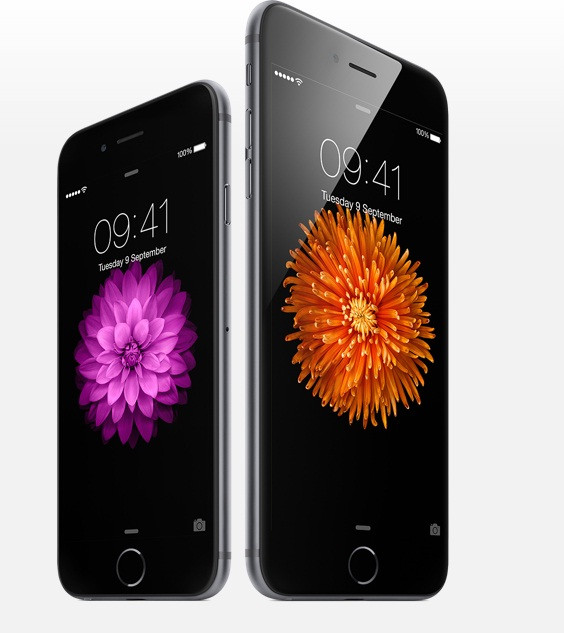 Apple has finally released the much anticipated iOS 8 operating system to the public after five beta versions were tested by developers experimenting with the new features. iOS 8 is available to download for users of Apple's iPhone 4S, iPhone 5, iPhone 5C, iPhone 5S, iPhone 6 and the iPod Touch fifth-generation devices.
Those of you preferring to download Apple's latest mobile OS need to remember that older (legacy) Apple devices are not eligible to receive iOS 8. These legacy devices include the iPhone 3G, iPhone 3GS and the iPhone 4 smartphones.
How to Download iOS 8 and What are the Latest Features?
Downloading iOS 8 is real easy. Just navigate to the Settings Menu on your smartphones (Settings > General > Software Update). Apple's iOS 8 should also reach your devices via the over-the-air (OTA) mechanism.
You can also connect to iTunes , to download and install iOS 8.
What's New?
Like always, Apple's latest mobile operating system is feature-filled and comes with the following functionality:
HealthKit application: The HealthKit app within iOS 8 can be termed as the USP of Apple's latest mobile OS. Use the HealthKit app to monitor (and improve) your fitness levels and health, as the app offers various built-in functionality such as heart-rate monitoring, tracking your steps while you walk/jog and much more.
Functionality within HealthKit is also expected to be integrated within Apple's first Wearable, the Apple Watch that is due for release next year.
"Let your health and fitness apps communicate with each other, with your trainer, and even with your doctor", states Apple, in its official website.
iCloud Drive: iCloud Drive lets you work on all your favourite files from anywhere in the world, and from within any device via the iCloud service.
QuickType Keyboard: iOS now suggests 'contextually appropriate words' to complete sentences in a flash. It even recognises to whom you are typing and whether you are in Mail or Messages.
Family Sharing: Up to six people in your household can easily share each other's purchases from iTunes, iBooks, and the App Store. You can also keep up with each other's photos, calendars, locations, and more.
Photos: The all-new Photos app makes it simpler than ever to find and rediscover your favourite photos with new search features and smart albums that organize your photos for you.
iMessage: Tap to add your voice to any conversation. Send a video of what you're seeing the moment you're seeing it. And easily share your location.
Improved Spotlight feature: Spotlight now gives you suggestions from Wikipedia entries, places nearby, trending news, and more. It is also designed to recognise context and location, to offer you the most relevant details.
iConnectivity: A new feature, which allows you to start composing an email n one device and seamlessly continue on another. And iPhone owners can answer phone calls on their Mac or iPad, and also send SMS messages from any of them.