WWDC 2012: iOS 6 Adds Facebook Integration, Siri Options and Languages [VIDEO]
Apple has updated its mobile phone operating software to iOS 6 and bundled in a whole bunch of features.
Updated Siri functionality

Google Maps replaced by Apple's own mapping solution, inlcuding turn-by-turn navigation

Facebook deeply integrated in to iOS 6

Updated phone app

Passbook app announced to hold all you tickets, coupons, loyatly cards etc.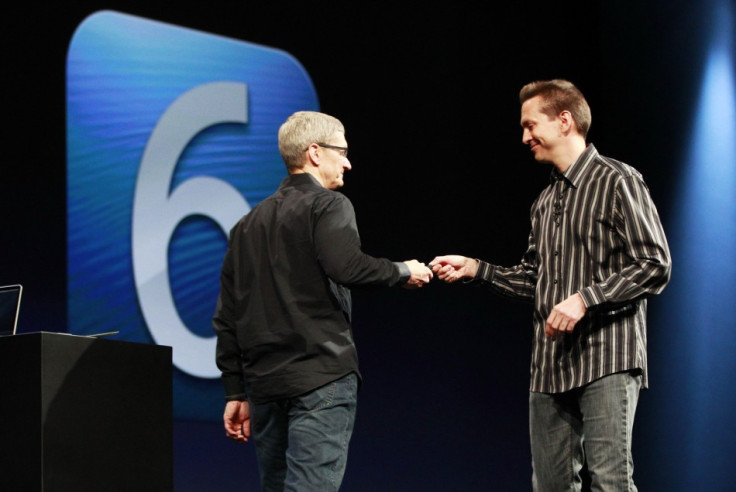 Tim Cook has just come off stage during the company's annual Worldwide Developers Conference where it announced updated MacBook Air and Pros as well as a jaw-dropping and wallet-hurting Next Generation MacBook Pro with Retina Display.
It also announced iOS 6 including a raft of new features including updates Siri to functionality, a new app called Passbook and much deeper Facebook integration. iOS 6 is available today in beta form for developers and will be available pubically in "the Fall" when we expect the iPhone 5 to be announced.
Apple has released a beta version to its iOS Developer Program members and the full iOS 6 will be available to iPhone, iPad and iPod touch users this fall as a free software update.
Apple shared a huge number of stats as it announced the updated features. The company says it is beating Android when it comes to user upgrades, but that is no surprise considering the problem of fragmentation blighting Google's platform.
Apple said almost all iOS users were now on iOS 5, while in comparison just seven percent of Android users had made the switch to Android 4.0, Ice Cream Sandwich.
Apple also revealed that since it integrated Twitter into iOS 5, the interactions grew threefold.
Game Center now has 130m users posting 5bn scores each week and there are a staggering 140 million iMessage users sending 1bn messages a day (150bn messages sent so far).
81 percent of apps are using notification center, with 1.5 trillion push notifications sent per day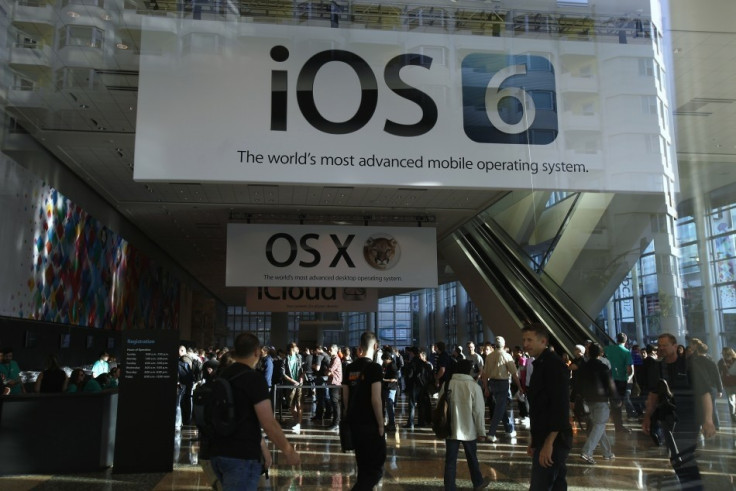 Apple says it has sold 365 million iOS devices through March 2012. But enough of figures, here are the details of the new iOS 6.
iOS6: Siri
Voice activated personal assistant Siri has been given an upgrade and the company has partnered with OpenTable and Rotten Tomatoes to provide better restaurant and movie information in Siri.
Siri can now also launch apps through voice commands, which brings it up to speed with the Samsung Galaxy S3 S-Voice feature.
Apple also added in languages including Chinese, Italian, Korean and Spanish, which also puts it more in line with its S-Voice competitor.
"We're now taking local search around the world," Apple's Scott Forstall said during the WWDC 2012 presentation.
Forstall, the senior vice president of iOS Software at Apple, showed off a demo of Siri flexing its muscles and quoting stats that would settle any pub argument about sports.
iOS 6: Facebook Integration
Apple also finally got fully into bed with Facebook by integrating the social networking site more fully into the OS. You will now be able to sign into Facebook directly from the iOS settings menu.
A new way to post to Twitter and Facebook with a single tap has been built into the notification drop down menu and users can share content directly from apps such as Photos or Safari.
Facebook users can now 'Like' software in the App Store to point their friends towards the best stuff and aid with app discovery, which should prove to be a huge boon for Facebook and Apple.
Facebook contacts can also be integrated, much like the Windows Phone 7 software already does, while Facebook events will be placed in your calendar to save you manually syncing the two.
iOS 6: Updated phone app
iOS 6 has also updated its phone app. Users can ignore calls or texts at night using the Do Not Disturb feature or preset contacts to allow important people through based on who they are or if they have called you a set number of times trying to get through in quick succession.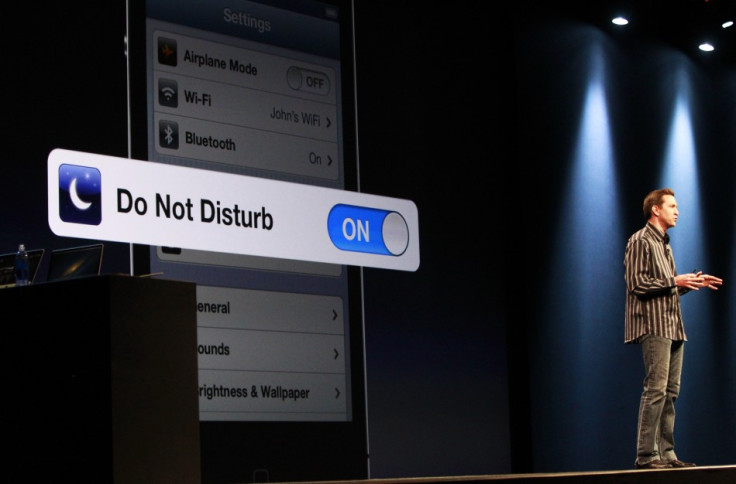 Users will also get more choice of how they respond to a call instead of the usual answer (pick up) or decline (hang up) options.
A reminder option will nudge you to call that person back later or you can choose to send them a preset response as a message.
iOS 6: Maps and Navigation
New iOS 6 features include an all new Maps app with Apple-designed cartography that will allow the competitor software of Google Maps to be removed from the system.
The system will offer turn-by-turn navigation and a Flyover view that shows off a 3D representation of major cities.
During the keynote Apple showed a demo of a satellite view with impressive detail and the system also rendered in real time on an iPad, showing that it won't overpower the resources.
Apple also said it was in the process of building a real-time traffic information which will keep you updated on how long it will take to get to your destination and offers alternate time-saving routes if traffic conditions change significantly.
Additionally, local search includes information for over 100 million businesses with info cards that offer Yelp ratings, reviews, available deals and photos.
iOS 6: Passbook App
The new Passbook app is the simplest way to get items such as boarding passes and tickets together in the same place.Passbook also lets you scan your iPhone or iPod touch to use a coupon, get into a concert or check into your hotel.
The app can automatically displays your passes on your lock screen based on a specific time or location. For example, if you walk into your favorite coffee shop your loyalty card appears and you can scan it to buy a coffee or check your balance.
It can even alert you to last minute gate changes or flight delays at the airport.
Overall iOS 6 looks like another solid update from Apple with Facebook integration and the dumping of Google Maps being the most impressive features. While Facebook integration won't appeal to everyone, the ability to Like an app in the App Store will make discoverability a lot more social and could be huge for Apple and Facebook.
We will be getting to grips with iOS 6 very soon and bringing you a full review of the updated software.
© Copyright IBTimes 2023. All rights reserved.